Each year, the IIRP convenes scholars and practitioners to share ideas, learn from one another, and push us forward in our thinking and understanding. In addition to collecting and sharing presentations, the collaboration and relationships developed at these events fuel the restorative movement.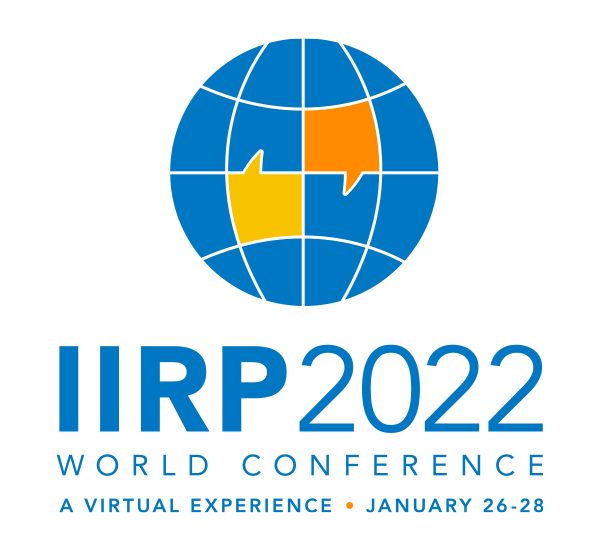 Pathways to Social Change
The IIRP 2022 World Conference is a virtual experience bringing together restorative thought leaders and practitioners from around the world. This engaging three-day experience January 26-28, 2022 will inspire you with new insights and challenge you to think in new ways.
Apply your Conference Experience Toward Graduate Coursework
Following the IIRP World Conference, we offer the opportunity to enhance your experience by adding online coursework. Participation may be applied toward blended graduate course RP 541 IIRP World Conference, which may be the first graduate course you take. The course incorporates related readings, writing assignments and online discussion with fellow participants and IIRP faculty. Students actively evaluate, discuss and critique presentations using restorative practices principles. For more information contact Student Services by phoning (610) 457-1917, emailing This email address is being protected from spambots. You need JavaScript enabled to view it. or scheduling a time to talk.
---
Past World Conferences and Symposia
Click a link below to view information and papers from past conferences:
2020: Mexico City, Mexico
2019: Symposium: Advancing Community Well-Being Through Restorative Practices
2019: Kortrijk, Belgium
2018: Detroit, Michigan, USA
2018: Toronto, Ontario, Canada
2017: Symposium: A Restorative Journey: Transforming Relational Harm
2017: Dublin, Ireland
2016: San José, Costa Rica
2015: Budapest, Hungary
2010: Hull, England, UK
2008: Toronto, Ontario, Canada
2007: Budapest, Hungary
2005: Manchester, England, UK
2003: Veldhoven, Netherlands
2000: Toronto, Ontario, Canada
1999: Burlington, Vermont, USA