IIRP News
Details

Written by

IIRP Staff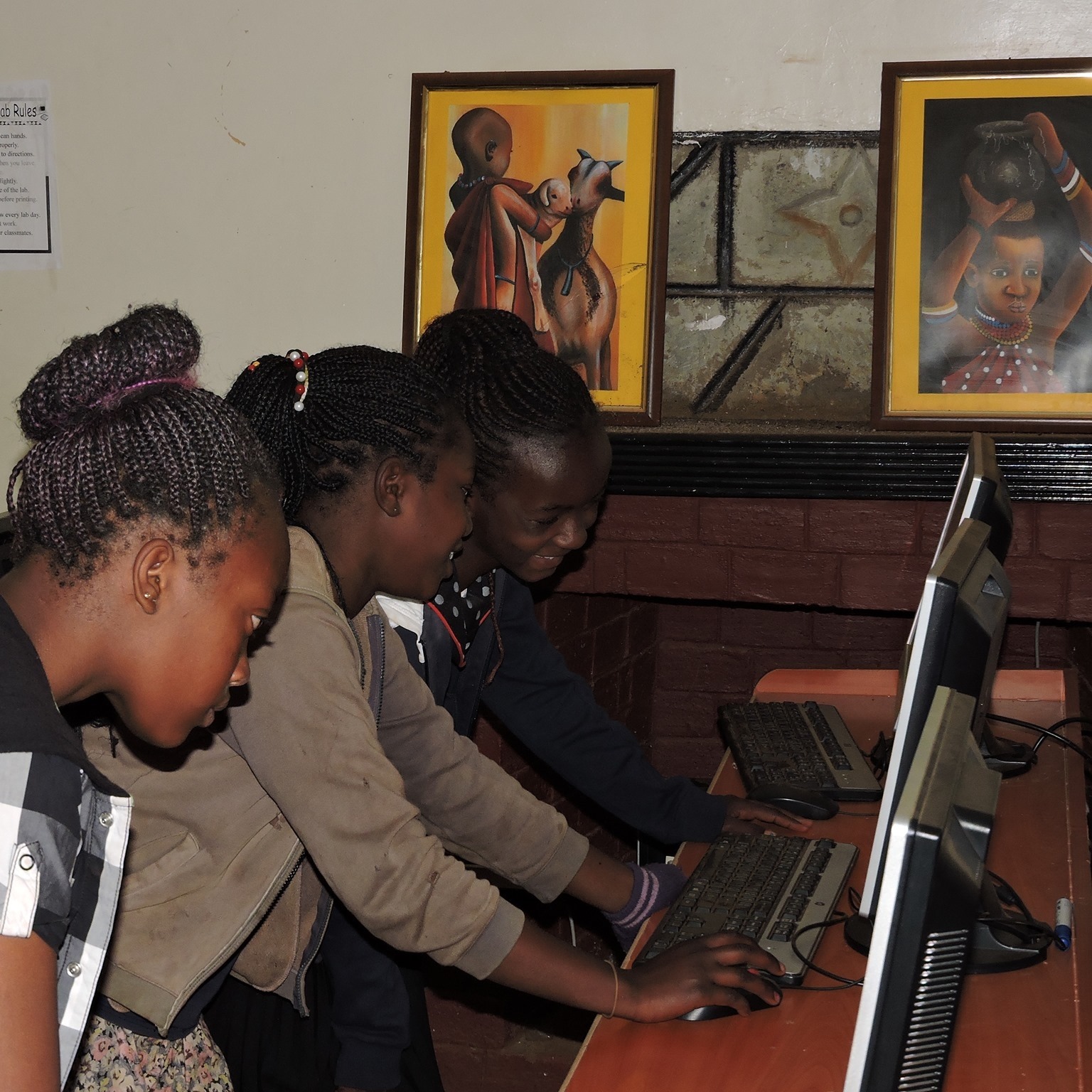 James Mureithi, an IIRP graduate student and founder and executive director of Youth Promise Centre Kenya, has been awarded the Shawn Suzch scholarship. The center is associated with Urban Promise International, a Christian-based youth development organization that serves vulnerable children and teens in under-resourced communities around the world.
Located at Embu at the foot of Mount Kenya in Kenya, Africa, the Youth Promise Centre focuses on training in computer literacy, basic life skills, leadership and entrepreneurship for young people ranging from middle schoolers to post-college graduates. The programs empower students to develop their individual interests and talents to help them realize their potential and that of their community.
As a result of his studies, James has taken steps to implement restorative techniques at the Centre. He uses circles to on-board new students and staff, giving them an opportunity to express their goals and interests. When students commit infractions that formerly led them to being removed from the Centre, they now are invited to participate in restorative circles or conferences that allow them the space to express what is happening in their lives and make changes. These practices have reduced the number of expulsions and created a more open and trusting relationship with students.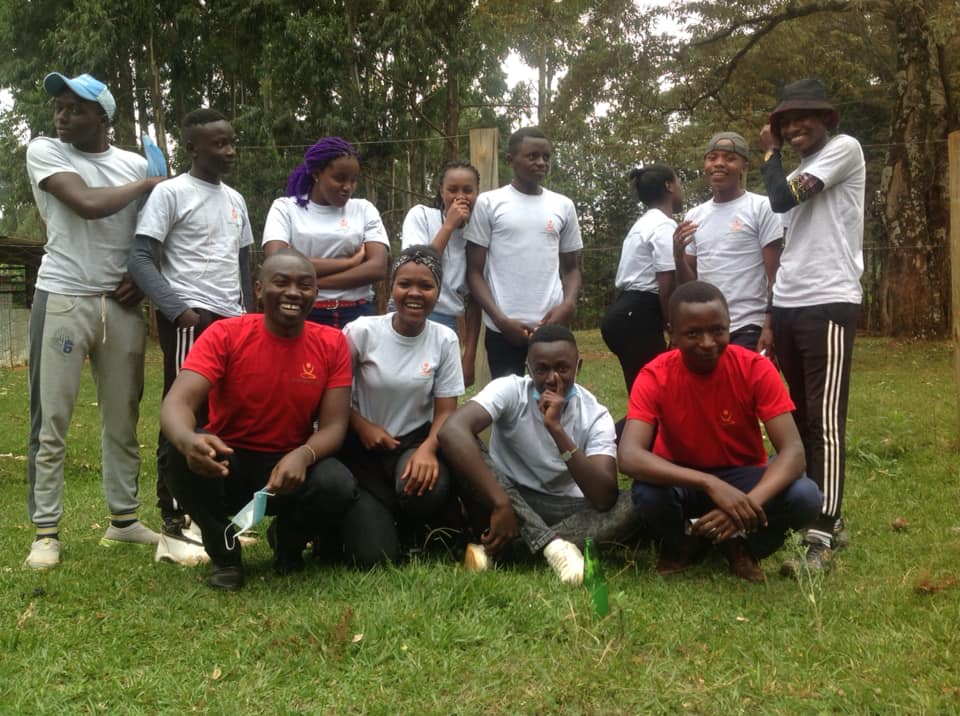 IIRP Graduate Student James Mureithi is pictured front left.James believes restorative practice is all about establishing good relationships. He views his investment in a degree from the IIRP Graduate School as an opportunity to gain and practice skills that directly enhance his students' experiences at the Centre. He hopes to impart the skills he learns to his staff, so they in turn can help foster a restorative community culture and grow the roots of restorative practices in Kenya.
James first became interested in restorative practices in 2019 when he attended a four-day training at the IIRP in Bethlehem, Pennsylvania. The experience changed his perspective on how to interact with the youth in his community. His interest grew as he saw how restorative practices supported the mission of his nonprofit and the betterment of global society.
You can check out James's work at the Youth Promise Centre Kenya website and follow the Centre's Facebook page.
The Shawn Suzch scholarship is awarded each year in memory of Shawn Suzch, a young man who overcame adversity with courage and determination and gave his life for his country.
Details

Written by

IIRP Staff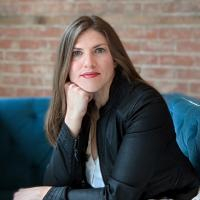 Episode 3 of the Three Questions video series features the inspirational work of special guest, Lauren Bailey. Lauren is co-founder and instructor at the Thrive Empowerment Center, which offers practical, female-led, trauma-informed personal safety and assault resistance education. Thrive's supportive community fosters growth, strength, confidence and healing with the use of restorative practices.
The three questions Lauren answers are:
What is "Empowerment Self-Defense," and what need does it fulfill your students?
In your experience, what is the role of "community" in the process of healing, and how do you use circles and encourage voice in your teaching and learning?
If you could make one broad recommendation to women in particular around psychological and physical self-defense, what would it be?
To learn more about Lauren's work and the Thrive Empowerment Center, visit their website www.thriveselfdefense.com or follow them on Facebook, Instagram and YouTube.
The Three Questions video series features new and innovative thinkers from the field of restorative practices and beyond. In each episode, a special guest is asked three engaging questions by John W. Bailie, Ph.D., IIRP President, that center around themes of leadership and organizational culture.
Details

Written by

IIRP Staff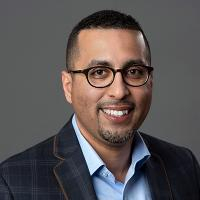 The Three Questions video series features new and innovative thinkers from the field of restorative practices and beyond. In each episode, a special guest is asked three engaging questions by John W. Bailie, Ph.D., IIRP President, that center around themes of leadership and organizational culture.
Episode 2 of the Three Questions video series features Steven Lozada, MBA, PCC, PMP. Steven is the President and Chief Coach at Upward Mindset, a consulting firm that specializes in emotional intelligence, motivation, and how values shape leadership and organizational culture. He is also a leadership coach for Flawless Consulting.
The three questions Steven answers are:
As a leader, what is the difference between influence and control?
What skills or competencies would you most recommend that leaders develop in order to exercise greater influence?
In a recent conversation, Steven mentioned that Flawless Consulting training helps to create "flawless leaders." What does flawless leadership mean?
For more information about Steven's work, please visit upwardmindset.com. He will also be the instructor for Flawless Consulting training offered through the IIRP.
Details

Written by

IIRP Canada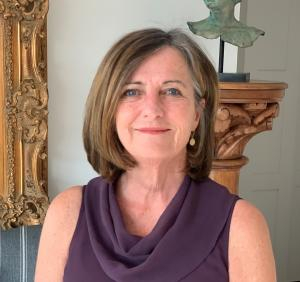 This video features a conversation with Pat Lewis, the new director of IIRP Canada. Listen to Pat as she reflects on the past year, the most important elements of restorative practices, and her vision for the future of IIRP Canada within the field of restorative practices.
Details

Written by

Joshua Wachtel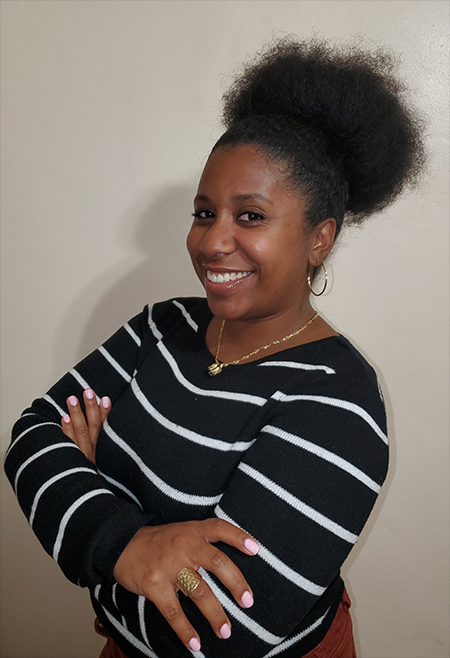 Kailani Capote, the IIRP Graduate School's 2021 Impact Scholarship recipient, had been working to build her capacity for restorative action for several years. But when the pandemic hit, she found her work immediately relevant to address calls for support and dialogue in New York City.
"I started off by offering community building circles for whoever wanted to talk about the pandemic. People were asking, 'Where do we go from here?'" explains Kailani.
After George Floyd's murder and the historic protests it inspired, various communities in upper Manhattan reached out to the New York Peace Institute, where Kailani has worked for four years. She ended up facilitating numerous conversations about racism and the harms it causes.
In one incident, the conversations addressed people's outrage when they feared a noose had been hung in a nearby park to intimidate black residents. She also facilitated a restorative conference for a housing community that wanted to address a racial interaction that happened five years ago, which came to the surface in conjunction with the rise of the Movement for Black Lives.
The New York Peace Institute is the community dispute resolution center for Manhattan and Brooklyn, a decades-old statewide program that has offered mediation services for both civil and criminal justice matters. As the only person on her team trained in restorative practices, Kailani finds her experience increasingly in demand.
"I was trained in restorative practices and started out working full-time in a school to help with implementation," she says. "I also knew I really wanted to understand the foundation of restorative practices and learn as much as I could."
Kailani enrolled in the IIRP Graduate School Master of Science in Restorative Practices program, and this spring she was awarded an Impact Scholarship.
Lecturer Elizabeth Smull comments, "Kailani's work has immediate relevance to some of the most pressing concerns facing communities stemming from racism, the pandemic and policy."
The Impact Scholarship is a full tuition scholarship awarded each year to a student who demonstrates an ability to make an impact in their community.
Details

Written by

IIRP Staff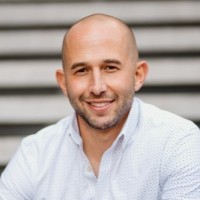 The Three Questions video series will feature new and innovative thinkers from the field of restorative practices and beyond. In each episode, a special guest will be asked three questions by John W. Bailie, Ph.D., IIRP President, that center around themes of leadership and organizational culture.
In Episode 1, you will hear from Zach Mercurio, Ph.D., author of "The Invisible Leader" and a researcher and consultant for Purposeful Leadership.
The three questions Zach answers are:
What is authentic purpose and why is it crucial for leaders and organizations today?
What is one key insight for boards and senior executives to take from his work on motivation and culture?
Looking ahead to the organizational and business landscape post-COVID, what are one or two challenges leaders should most be prepared to engage?
For more information about Zach and his efforts with the science and practice of meaningful work and purposeful organizations, visit www.zachmercurio.com/blog or connect with him on LinkedIn.
Details

Written by

IIRP Staff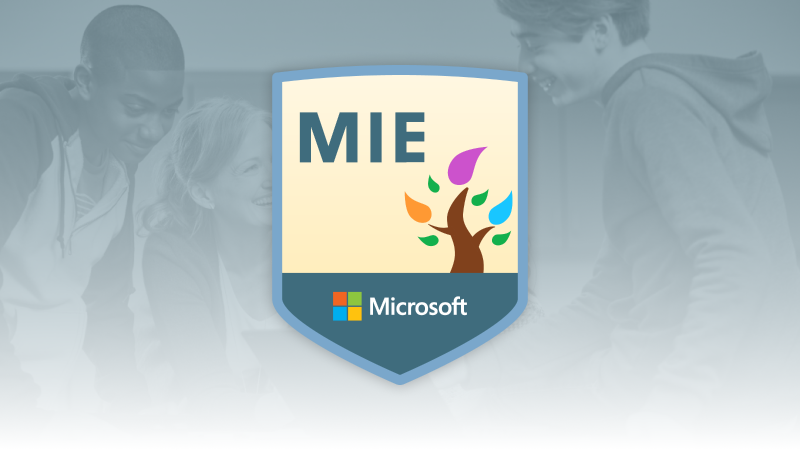 The IIRP Graduate School recently partnered with Microsoft Educator Center to create a free professional development resource for educators seeking to do effective anti-racism work in the classroom.
A series of courses for individualized, self-directed learning, the modules can also be worked through by an independent team of educators within a professional learning community.
The Anti-racism journey for educators with students includes a kit of resources grounded in social and emotional learning (SEL) and curated by experts in the fields of equity and inclusion, restorative practices and education technology.
The course empowers educators to build the knowledge and capability needed to support equity and anti-racism work with students. It can be a first step toward establishing an inclusive, caring classroom where students and teachers feel safe having authentic conversations on social justice topics.
Additionally, the courses are designed as a transformative adult learning experience for colleagues to engage in together. The course provides guidance on how to go through the modules with colleagues in your school or online.
"We could have built this solely as an individual learning experience, as Microsoft Educator Center has done so well in the past," comments IIRP Executive Director of Collective Impact Keith Hickman. "However, the designers believed it was very critical to provide the opportunity for group learning and accountability."
"The course uses a restorative framework to help structure the adult learning experience," continues Keith. "When relationships are built between adult learners, they can hold each other accountable for what it means to do anti-racism education."
Story continues below video.
Details

Written by

Craig W. Adamson, Ph.D.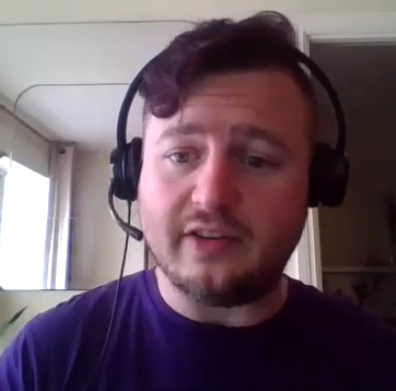 I had the recent pleasure of meeting with Ian Marder, Ph.D., Lecturer in Criminology at Maynooth University's Department of Law, Republic of Ireland, to discuss his recent publication. The article, "The new international restorative justice framework: Reviewing three years of progress and efforts to promote access to services and cultural change," was published in The International Journal of Restorative Justice in 2020.
During our discussion, Ian highlighted the key advances in the international law, guidelines and policy pertaining to restorative justice. These move the conversation on restorative justice forward by reflecting key advances in domestic policy and practice in recent years. In particular, the new UN Handbook on Restorative Justice Programmes builds on its predecessors by stating clearly that restorative justice could be appropriate with any type of offense. A new European legal instrument likewise calls on countries to ensure that restorative justice is available throughout the justice process and for all types of crime. It also outlines restorative principles and their proactive applications, and explores how to embed these in ways that change the culture of criminal justice.
Craig W. Adamson, Ph.D., is Provost and Associate Professor at the IIRP Graduate School
Details

Written by

Joshua Wachtel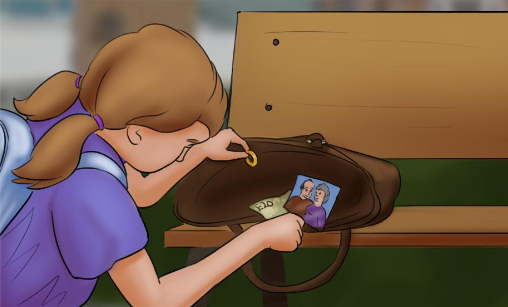 How do you engage children and youth in restorative and relational processes? This can be difficult, especially in these challenging times — but there is an answer … and it can be delivered online!
Following their highly successful involvement in the EU Erasmus+ projects, Les Davey and John Boulton, Directors of SynRJ, an IIRP Graduate School Partner based in the UK, found it increasingly evident that training children and youth directly is the key to consolidating implementation and fully embedding restorative processes. As a result, SynRJ has developed student workbooks and teacher's guides in their "Restorative and Relational Processes in Action" book series to achieve this in a very practical and engaging way.
Built around two different restorative stories, Lost Memories for ages 4 to 11 and Broken Windscreen for ages 11 to 18, each is about an incident of wrongdoing and a restorative meeting held to address it. Each student workbook and teacher's guide consists of two parts: Part 1 is designed to introduce children and young people to the general concepts of restorative and relational processes and Part 2 deepens this understanding by introducing the key elements of restorative practices appropriate to the age range.
The whole series is designed to introduce restorative and relational processes to students in a user-friendly and very practical way.
Learn more about all of the books in the series, including short promotional videos and a "sneak peek" function, at SynRJ.org. You may order at the SynRJ store.
Details

Written by

Linda Kligman, Ph.D.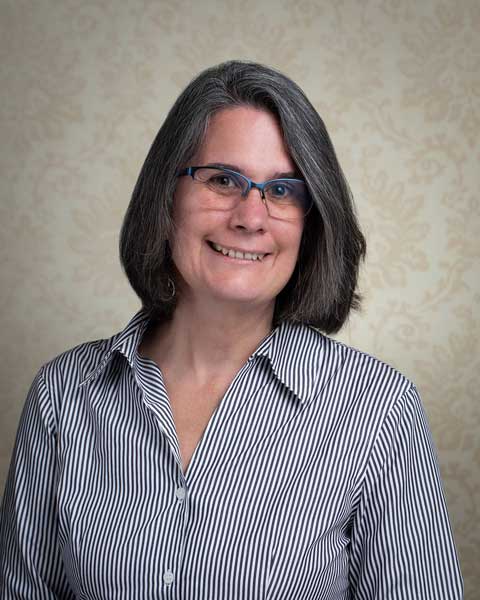 In 2020, IIRP Vice President for Administration Linda Kligman, Ph.D., received her doctorate in Interdisciplinary Studies with a concentration in Ethical and Creative Leadership and a specialization in Martin Luther King, Jr. Studies. Her dissertation, Widening circles: A Grounded Theory study of workplace leadership, received two honors from Union Institute and University: The Marvin B. Sussman Award for originality, interdisciplinarity, and social relevance in scholarship; and the Virgil A. Wood Award for excellence advancing the legacy of Martin Luther King. Linda has been invited to be the Social Justice Speaker at Union's Spring Residency. Her thesis has been made available for free download.
When I came to work at the International Institute for Restorative Practices in 2010 it was a profoundly different experience for me. My career had largely been in the nonprofit sector, I had run community organizations, a private company, and served on many boards, but this culture of high expectations and abundant support felt remarkably different. We practiced giving and receiving candid feedback in team builders, we were encouraged to talk about and express our feelings, and instead of running decisions "up the ladder" we "circled up" to include others. I enjoyed coming to work even on the hardest days. This relational orientation allowed me to stretch and find my role within an ambitious, innovative and dynamic graduate school.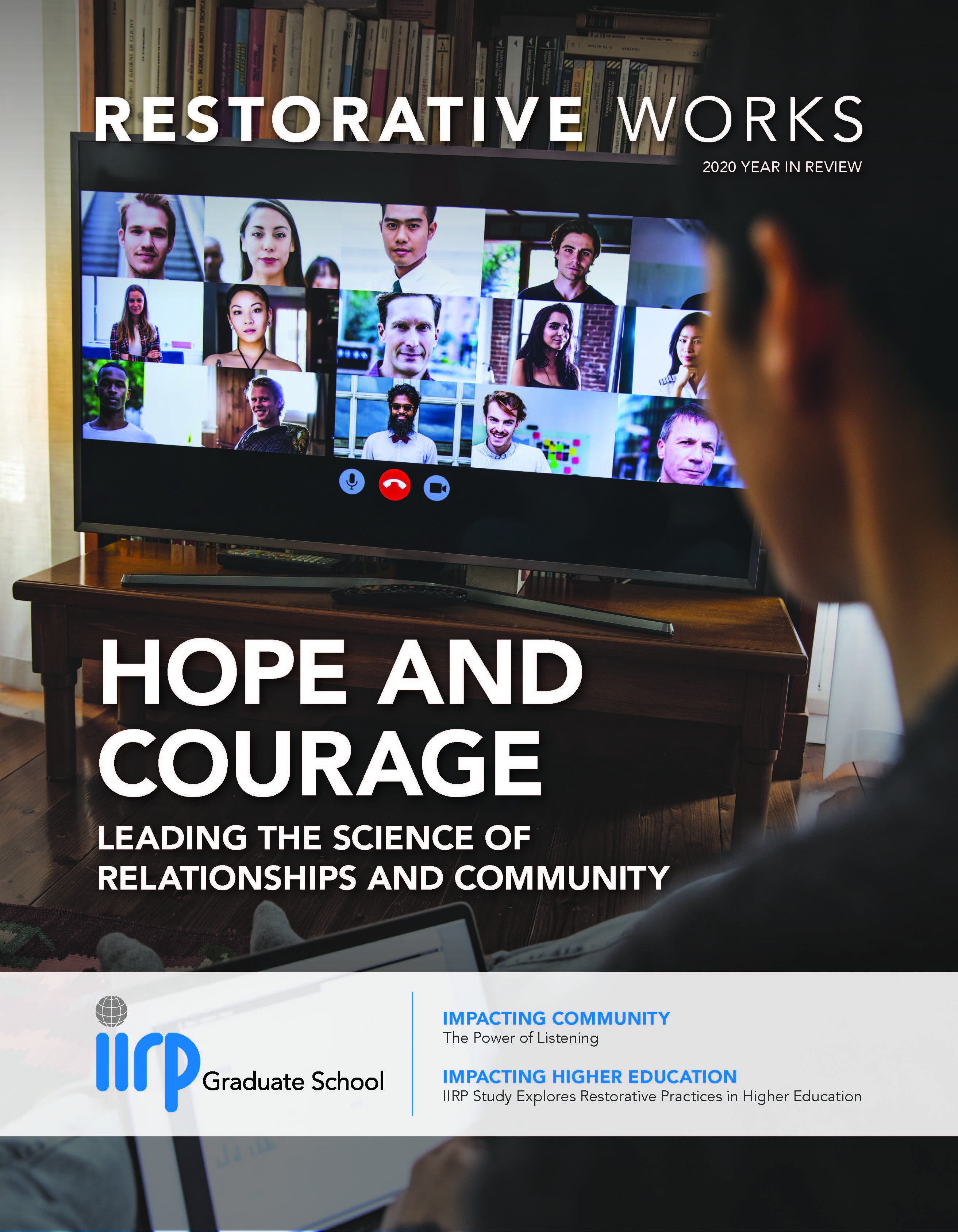 Restorative Works Year in Review 2020 (PDF)
All our donors are acknowledged annually in Restorative Works.