Pioneering the Science of Relationships and Community
Master of Science | Graduate Certificate | Professional Development
Just as our name suggests, the International Institute for Restorative Practices (IIRP) Graduate School was established to examine, teach, and develop restorative practices – an evolving social science that looks to effect real change within communities by strengthening relationships and fostering a mutual regard among individuals. In practicing what we teach, we engage with our students to share practices that focus on improving relationships, responsibility, and respect.
We also empower our students to train others, to take this thinking outside of their classes and share it with their families, friends, schools, workplaces, and communities. In every course, students engage in useful projects, draw on the experience of faculty, and form supportive networks of peers. Our graduates emerge as seasoned changemakers, who bring their own understanding of restorative practices with them wherever they go, and lead others by their example.
As the science of restorative practices grows and evolves, we are dedicated to always being on the forefront: pioneering new concepts, new approaches, and new methods.
Mission
The mission of the International Institute for Restorative Practices Graduate School is to strengthen relationships, support communities, influence social change, and broaden the field of restorative practices by partnering with practitioners, students, and scholars.
Our Work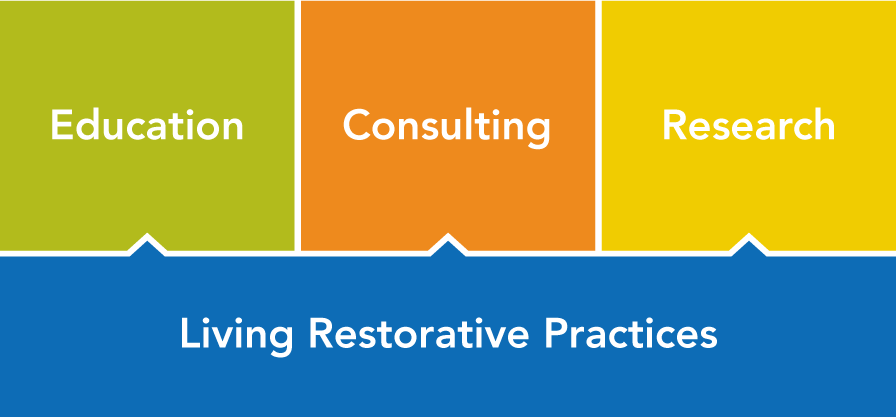 Living Restorative Practices — We model a relational approach and honor human dignity in all that we do. This is the foundation for all of our work.
Education — We provide advanced education, professional development, and transformative learning experiences.
Consulting — We deliver strategic consulting that leverages our relational expertise.
Research — We generate and disseminate knowledge regarding the influence of relationships on social health.
Our Campus
The IIRP campus is located at the corner of Main and Walnut Streets in historic downtown Bethlehem, Pennsylvania, in the heart of the Lehigh Valley, home to a variety of attractions and historic and cultural sites. Bethlehem is within driving distance of New York City, Philadelphia, Amish country and scenic Bucks County.