Dedicated to Growing and Teaching the Science of Relationships and Community
Master of Science | Graduate Certificate | Professional Development
The International Institute for Restorative Practices (the IIRP), located in Bethlehem, PA, is the world's first accredited graduate school that specializes in studying the field of restorative practices, providing education, research, and consulting services.
At the heart of restorative practices is the understanding that human beings are instilled with the need to connect and grow with each other. The IIRP supports students and community leaders with the tools they need to transform relationships and effect change within their own lives as well as within public and private K-12 educational institutions, public and private four-year residential colleges and universities, non-governmental agencies (NGOs), and community-based organizations (CBOs). Through strong academic offerings combined with a real-life approach to education, the IIRP helps mend issues and makes resilient and meaningful relationships thrive.
As the field of restorative practices grows and evolves, we are dedicated to always being on the forefront of exploring and testing new concepts, new approaches, and new methods.
Mission
The mission of the International Institute for Restorative Practices Graduate School is to strengthen relationships, support communities, influence social change, and broaden the field of restorative practices by partnering with practitioners, students, and scholars.
Our Work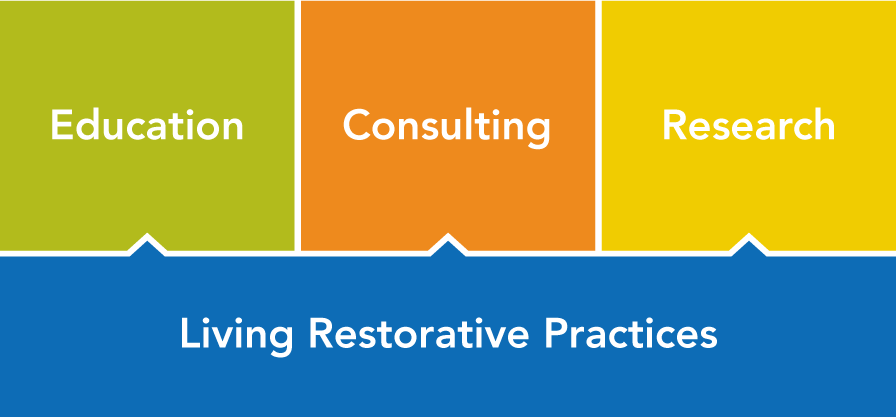 Living Restorative Practices — We model a relational approach and honor human dignity in all that we do. This is the foundation for all of our work.
Education — We provide advanced education, professional development, and transformative learning experiences.
Consulting — We deliver strategic consulting that leverages our relational expertise.
Research — We generate and disseminate knowledge regarding the influence of relationships on social health.
Our Campus
The IIRP campus is located at the corner of Main and Walnut Streets in historic downtown Bethlehem, Pennsylvania, in the heart of the Lehigh Valley, home to a variety of attractions and historic and cultural sites. Bethlehem is within driving distance of New York City, Philadelphia, Amish country and scenic Bucks County.