The Collaborative Center for Restorative Practices in Higher Education was established in 2022 at the International Institute for Restorative Practices (IIRP). It was born from the Restorative Practices in Higher Education Learning Collaborative, an ongoing study started in 2019, that examined (1) restorative practices as a prevention strategy in higher education and (2) the opportunities and challenges to adopting this approach.
Strategic Leadership
Under the leadership of Principal Investigator Dr. Gina Baral Abrams, IIRP Director of Research and Program Evaluation and Associate Professor, the Learning Collaborative brought together thirty higher education professionals from across the U.S. and Jamaica. Participants came from diverse functional work areas and also represented different institutional types and characteristics. As part of the Learning Collaborative experience, participants developed their own restorative practices skills and competencies and implemented restorative practices in their campus settings.
Dissertation research by Associate Director Dr. Kaleigh Mrowka furthered this work by examining Learning Collaborative participants' perceptions of the value and potential of restorative practices in the higher education setting. This research helped to collect reflections and stories from participants and suggested that restorative practices has the potential to impact overall culture change in higher education.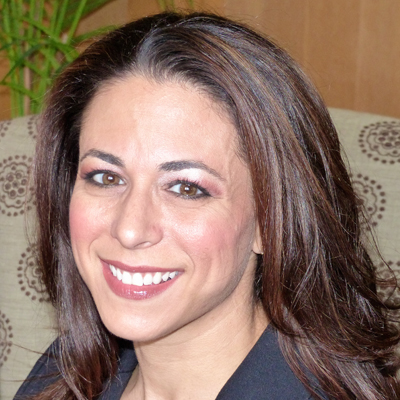 Gina Baral Abrams, Dr.P.H., Ed.M., LSW
Director of Research and Program Evaluation / Associate Professor
This email address is being protected from spambots. You need JavaScript enabled to view it.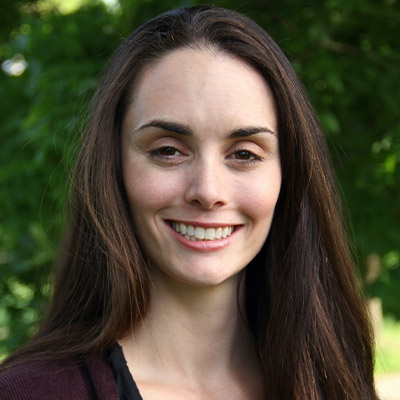 Kaleigh A. Mrowka, M.S., Ph.D.
Associate Director, Collaborative Center for Restorative Practices in Higher Education
This email address is being protected from spambots. You need JavaScript enabled to view it.
Founding Partners
At the conclusion of these initial studies, there was significant interest from the Learning Collaborative participants to continue the co-creative work of learning and bringing restorative practices to higher education. This group of professionals, now known as the Founding Partners, helped to imagine the Collaborative Center and will serve as engaged leaders to help realize its vision. The IIRP continues to serve as the backbone of the Collaborative Center, providing strategic and day-to-day leadership.
Stacy Andes, Ed. D, M.A.
Director, Office of Health Promotion
Villanova University
Nancy Chase, CPS, M.Ed.
IIRP Instructor / Consultant
Alicia Czachowski, Ed.D., MPH
Senior Executive Director, Alice! Health Promotion
Columbia Health
Dianna Davis-Smith, Ph.D., MBA
President
Catholic College of Mandeville
Mike DeAngelis, MS, CSCS
Faculty Coordinator/Assistant Professor of Health and Physical Education
Mercer County Community College
Maddy Eadline, MSW
Assistant to the Vice President for Student Affairs/Director of Special Projects (Retired)
Lehigh University
Raphael Florestal-Kevelier, Ph.D., MPH
Assistant Vice Chancellor for Student Health and Wellness and Executive Director of the UIC Counseling Center
University of Illinois Chicago
Cathie Given, Ed.D., M.A.
Associate Dean, Academic Success
Northampton Community College
Idella Glenn, Ph.D., CDE
Associate Vice President for Equity, Inclusion, and Community Impact
University of Southern Maine
Jeff P. Godowski, M.Ed.
Assistant Dean, Flora Rose House
Cornell University
Victoria Goodson, M.A.
Associate Director of Student Rights and Responsibilities
Eastern Washington University
Ashleigh Hala, MSW, LICSW
Associate Dean for Counseling and Holistic Wellness
Massachusetts College of Liberal Arts
Mary Anne Koleny, Ed.D., MA, SHRM-SCP
Associate Vice President for Human Resources, Diversity & Inclusion
Carlow University
Kate J. Lower, M.A., LCPC, BC-DMT
SHIFT Director
University of Texas at Austin
Mallory Martin-Ferguson, M.Ed.
Director, Graduate Student and Program Consultation Services
University of Michigan
Lauren Mauriello, Ph.D., ME.d.
Assistant Professor, School of Education
Notre Dame of Maryland University
Kaleigh Mrowka, Ph.D., M.S.
Associate Director, Collaborative Center for Restorative Practices in Higher Education
International Institute for Restorative Practices
Greg Meyer, ME.d.
Dean for Community Wellness
Moravian University
Reuben Parrish, MPH, MBA, MCHES, CPH
Director, UH Wellness
University of Houston
Robin Riley-Casey, M.A.
Director, Multicultural Life Office and the Multicultural Center
Muhlenberg College
Katryna Sardis, LMSW
Assistant Director for Inclusive , Relationship and Sexual Violence Prevention Center
University of Missouri
Rick Shafer, M.A.
Dean of Students Office
Michigan State University
Paula Swinford, MS, MHA
Director, Office for Health Promotion Strategy
University of Southern California
Patience Whitworth, Ph.D., MA
Associate Vice Provost for Student Success and Strategic Initiatives
Carnegie Mellon University
Delynne Wilcox, Ph.D., MPH, CHES
Director, Health Promotion & Wellness
The University of Alabama
Susan Willson, MS,
Founder, Together Works Restorative Consulting, IIRP Instructor/Implementation Coach
Christine Wilson, Ph.D., MS
Vice President for Student Affairs & Enrollment Management
University of Maine at Farmington