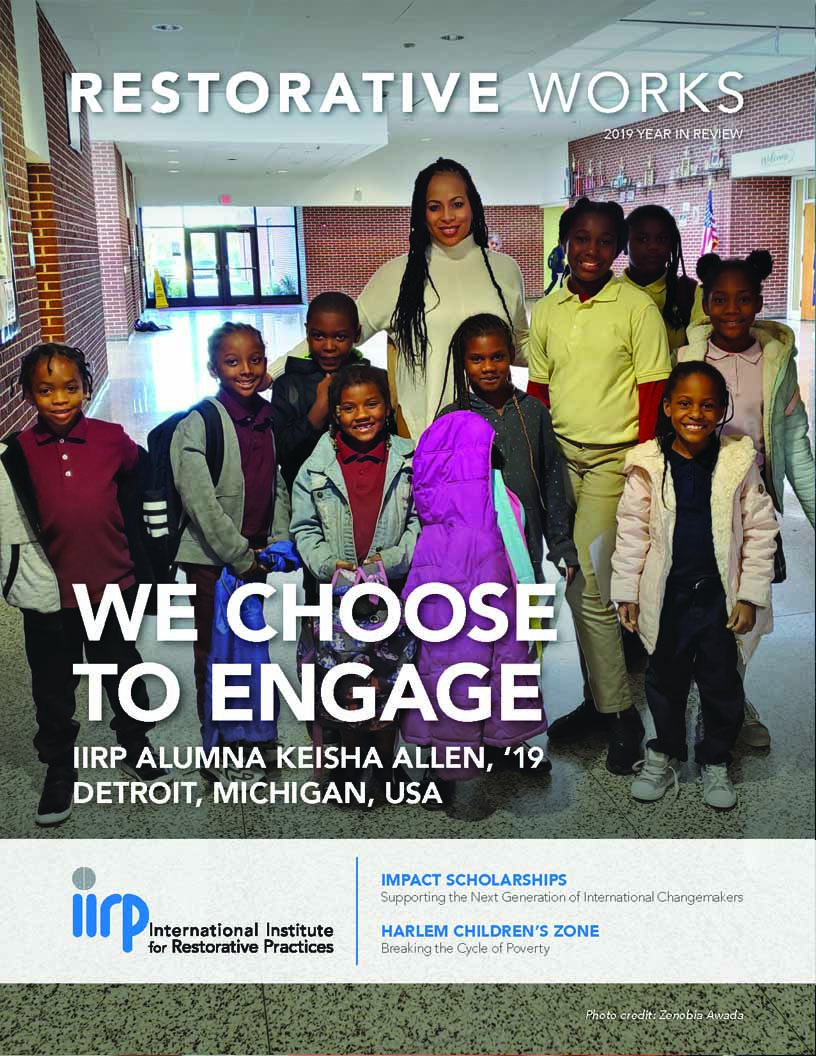 Download Restorative Works Magazine (PDF)
Restorative Works — the IIRP's annual magazine — shows how our students, alumni, faculty and partners are catalysts for the kind of change we need now. By strengthening relationships and community, they are helping people across cultures stand together, discover their power and create positive change. We hope their stories will inspire you and give you hope for the future.
In this issue:
A Science of Human Dignity — IIRP President John W. Bailie, Ph.D.
Alumni and Students Making an Impact
Circling Up with Street Neighbors
Positive Restorative Practices Research in Schools
From Anti-Semitism to Empathy
Connecting Community Health and Restorative Practices
Building Trust Between Police and Community
Harlem Children's Zone
Empowering Communities in Honduras
Restorative Practices Across Singapore
Impact Scholarships
and much more...
---
Download past editions of Restorative Works Magazine
| | | | |
| --- | --- | --- | --- |
| | | | |
| 2018 | 2017 | 2016 | 2015 |
| | | | |
| 2014 | 2013 | 2012 | 2011 |