The IIRP hosted a symposium entitled, "Integrating School Climate Reform Efforts," on July 20-21, 2015, in Bethlehem, Pennsylvania, USA. The event featured a panel of national leaders in school climate reform. Below find presentations and recommended readings provided by each panelist.
Read a day-by-day summary of the symposium and highlights of comments from panelists, "Hope for the future of school climate reform," by IIRP Assistant Director for Communications Laura Mirsky.
Janet L. Fox Petersen, Ed.D., a school psychologist in Wichita, KS, Public Schools, talks about her experience at the Integrating School Climate Reform Efforts symposium:
From the organizers
We will be using a small group discussion format based on the civic engagement work of Peter Block. Though not absolutely necessary, please consider reading the attached document "Civic Engagement and the Restoration of Community" by Peter Block. It's a short and interesting read that will give you a firm understanding of the methodology we'll be using during the various small group discussions."
Presentations and Readings
Jonathan Cohen, Ph.D.
Co-founder and President of the National School Climate Center; Adjunct Professor of Psychology and Education at Teachers College, Columbia University and author of more than 85 papers and books, including Safe Classrooms/Intelligent Schools: The Social Emotional Education of Young Children.
Rodger Dinwiddie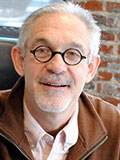 CEO of Students Taking a Right Stand (STARS) Nashville; Tennessee State Coordinator for the Olweus Bullying Prevention Program; and Immediate Past-President of the International Bullying Prevention Association.
Keith Hickman

IIRP Director of Continuing Education; brought restorative practices to educational settings in several U.S. cities and Jamaica; served in leadership positions with New York City Department of Education and New Leaders for New Schools; helped found the Youth Justice Project at the Harlem Community Justice Center.
Tia Kim, Ph.D.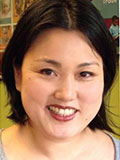 Leads the development and evaluation of Committee for Children's programs, including Second Step. Dr. Kim's post-doctoral research at the Academic Center of Excellence on Youth Violence Prevention focused on the etiology and prevention of youth violence and aggression.
Rick Phillips, M.S. Ed.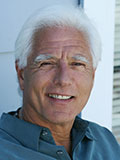 Founder and Executive Director of Community Matters; creator of the Safe School Ambassadors bullying-intervention program; developer of The Whole School Climate Framework for school safety and climate improvement and lead author of Safe School Ambassadors: Harnessing Student Power to Stop Bullying and Violence.
Jane Riese, L.S.W.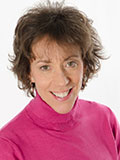 Director of Training, Olweus Bullying Prevention Program in the U.S. and research associate with Clemson University's Institute on Family and Neighborhood Life; co-author of OBPP print and online program materials; developed and directed dialogue-based restorative justice programming in her community.
Jeffrey Sprague, Ph.D.
Professor of Special Education and Director of the Institute on Violence and Destructive Behavior at the University of Oregon; an expert on positive behavior supports and author or coauthor of numerous articles, book chapters and books, including Safe and Healthy Schools: Practical Prevention Strategies.