News
These articles were formerly posted on our Restorative Works website.
Details

Written by

Joshua Wachtel
IIRP Latin America, based in Costa Rica, is helping that country become a model of restorative practices in the areas of education and justice. And with more than 50 licensed restorative practices trainers in Latin America,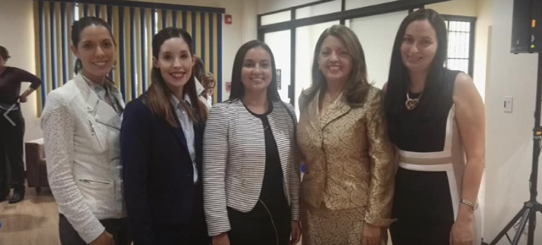 IIRP's Representative for Latin America Claire de Mézerville López (left) with other presenters, including Magistrate Doris Arias Madrigal (second from right), at a recent eventthe organization is also influencing the growth and development of restorative practices throughout the region.
The IIRP's new Representative for Latin America, Claire de Mézerville López, from San José, Costa Rica, comments, "We come from a very punitive culture here and we need to build peace and repair harm. The natural response of too many people is to be vindictive and to punish when harm was done. On the other hand, the Restorative Justice Program by the Ministry of Justice, headed by Magistrate Madrigal, has been very effective, proving that this is not just theory: it works for everyone involved."
Details

Written by

Michael J. Gilbert, Ph.D.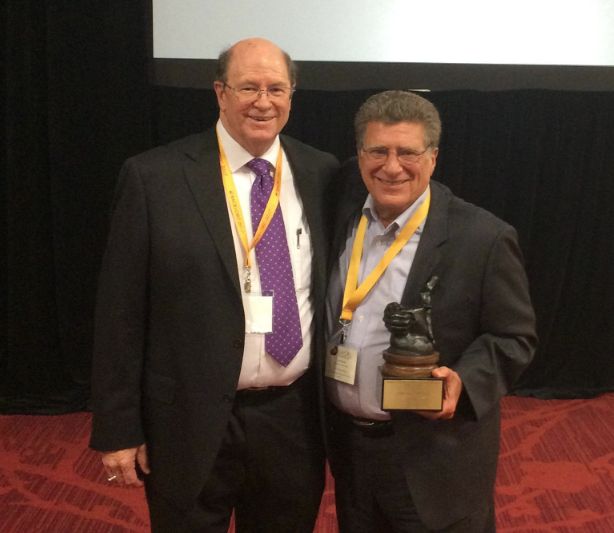 NACRJ Executive Director (left) with IIRP Founder Ted Wachtel holding the 2017 NACRJ Lifetime Achievement Award. In this guest article, Michael J. Gilbert, Ph. D., Executive Director of the National Association of Community and Restorative Justice (NACRJ), discusses the awards granted at the recent NACRJ conference.
Details

Written by

John W. Bailie, Ph.D.

Radical changes are coming to higher education, explains IIRP President John W. Bailie, Ph.D., as he reflects on his experience at the New York Times Higher Ed Leaders Forum. He says that smaller, nimble institutions - like the IIRP Graduate School - will be best positioned to provide 21st century students the kinds of useful skills and experiences they will want and need.