For Advanced Practitioners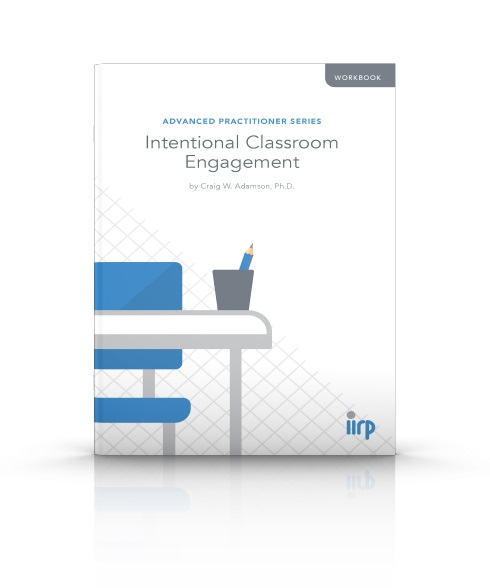 Students thrive in a school where they feel welcomed and accepted. This event is designed for restorative practitioners who have had previous training or classroom experience in restorative practices and will help you foster a spirit of shared ownership and responsibility within your classroom. The content of the four-session workshop is based on the book Advanced Practitioner Series: Intentional Classroom Engagement by IIRP Provost and Assistant Professor Craig W. Adamson.
For the best experience possible, we strongly recommend purchasing and reviewing the book prior to this training.
Led by an experienced instructor, you will develop advanced skills and competencies for engaging with students. During each two-hour online session, you will explore a different aspect of intentional classroom engagement.
Session 1 – Building Relationships –

Examine areas for improvement in your professional practice and interpersonal influence in order to build relationships and community so that all feel included.

Session 2 – Self-Reflection –

Explore the role of self-reflection in building relationships in order to advance your practice and identify personal biases as a means to overcoming barriers to change.

Session 3 – Maintaining Relationships –

Cultivate a brave and safe space to foster vulnerability and authenticity, allowing students to genuinely express their identity, thoughts, and feelings.

Session 4 – Responding to Harm and Reintegration –

Explore the meaning and purpose of reintegration by examining ways to address harm and welcome students back into the classroom community.
Learning Format
This workshop includes four two-hour interactive online Zoom sessions. Learning is highly experiential.
Each session includes specific instruction along with interactive breakouts where you will engage in practical exercises and discuss topics with fellow participants.
There will be no pre- or post-work for this event.
Price: $325

---
Additional Upcoming Events