Free Webinars
Interact with expert practitioners and learn key restorative concepts.
Virtual Relationship-Building in Higher Education
Developing strong online relationships is more important than ever in higher education.
The COVID-19 pandemic has created disconnection everywhere, and we are increasingly turning to technologies that can help foster strong relationships and a sense of community. College campuses are particularly impacted. This 60-minute webinar explores the use of technology in relationship-building. Across campuses, restorative practices is playing a crucial role even when we cannot gather in person.
Panelists include IIRP President and Associate Professor John W. Bailie, Ph.D., University of Pennsylvania Associate Director of Restorative Practices Pablo Cerdera, and Circles (circl.es) CEO and Owner Dan Hoffman.
---
The Power of Listening Circles
Good relationships start with listening.
Listening circles emphasize storytelling for cultivating empathy. They can help your community – workplace, school, organization, neighborhood, university or family – gain a shared sense of understanding and foster emotional connection.
In this webinar, recorded on October 29, 2020, participants heard from skilled facilitators about how listening circles are being used in a variety of settings to address topics ranging from systemic racism and sexual violence, to the impacts of the pandemic and traumatic events.
Panelists included IIRP Lecturer Elizabeth Smull, M.R.P.Y.C., Trisha N. Tinsley, owner of Citizen Coach, and Kevin Jones, M.S., owner of Pathways 2 Restorative Leadership.
---
Professional Learning Through a Restorative Lens
A restorative culture, by fostering effective communication and continual feedback, creates an environment that maximizes professional learning for individuals and organizations.
In this webinar, recorded on May 14, 2020, IIRP Lecturer Elizabeth Smull, IIRP Director of Student Services Jamie Kaintz and IIRP Communications Specialist Joshua Wachtel explore how they took their learning to a deeper level in the areas of education, counseling, supervision and student services.
---
Self-care and nurturing in troubled times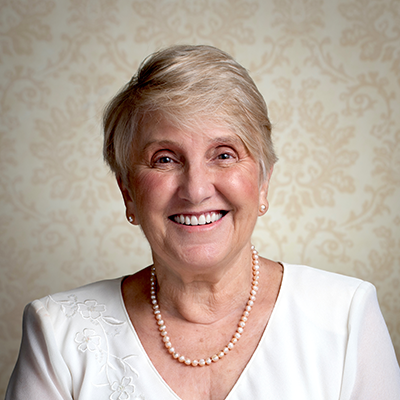 To begin to address anxiety and fears within individuals, families, and communities during the COVID-19 pandemic, we need to start by caring for ourselves.
We can do this by establishing healthy interpersonal patterns, including being mindful of our self-worth, developing new coping strategies and treasuring the support systems we already have in place.
This webinar, featuring IIRP Professor Frida Rundell, Ph.D. and LPC (Licensed Professional Counselor), took place Monday, April 13, 2020.
Download the webinar slides, chat logs and resources.
---
Discovering Your Next Step – Inspired Learning at the Graduate Level
Zoom Webinar Instructions

We use Zoom Webinar to present our webinars. The following link provides instructions for joining a webinar.
Test your connection ahead of time to see if you will be able to connect.
System requirements
Operating system
Most Windows, Mac, Linux and mobile operating systems are supported.
Internet connection
Broadband wired or wireless
Software
Download the Zoom application.
Hardware
4GB or more of RAM recommended
Microphone

Speakers (USB headset recommended if unmuted by the organizer)
Find complete system requirements here.
It is also possible to join the webinar by phone. Numbers for U.S. and international participants will be provided after you register.