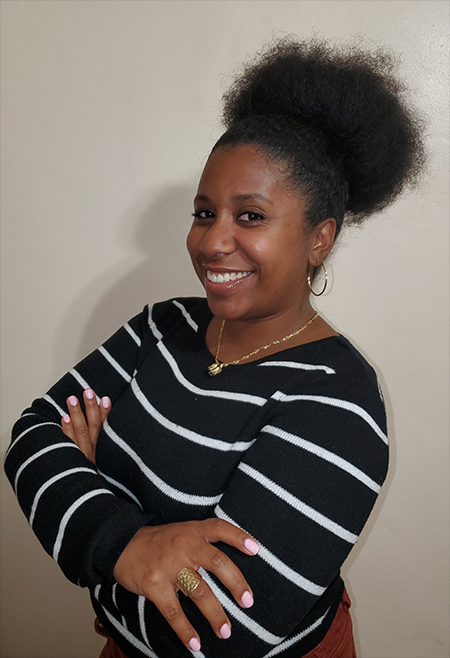 Kailani Capote, the IIRP Graduate School's 2021 Impact Scholarship recipient, had been working to build her capacity for restorative action for several years. But when the pandemic hit, she found her work immediately relevant to address calls for support and dialogue in New York City.
"I started off by offering community building circles for whoever wanted to talk about the pandemic. People were asking, 'Where do we go from here?'" explains Kailani.
After George Floyd's murder and the historic protests it inspired, various communities in upper Manhattan reached out to the New York Peace Institute, where Kailani has worked for four years. She ended up facilitating numerous conversations about racism and the harms it causes.
In one incident, the conversations addressed people's outrage when they feared a noose had been hung in a nearby park to intimidate black residents. She also facilitated a restorative conference for a housing community that wanted to address a racial interaction that happened five years ago, which came to the surface in conjunction with the rise of the Movement for Black Lives.
The New York Peace Institute is the community dispute resolution center for Manhattan and Brooklyn, a decades-old statewide program that has offered mediation services for both civil and criminal justice matters. As the only person on her team trained in restorative practices, Kailani finds her experience increasingly in demand.
"I was trained in restorative practices and started out working full-time in a school to help with implementation," she says. "I also knew I really wanted to understand the foundation of restorative practices and learn as much as I could."
Kailani enrolled in the IIRP Graduate School Master of Science in Restorative Practices program, and this spring she was awarded an Impact Scholarship.
Lecturer Elizabeth Smull comments, "Kailani's work has immediate relevance to some of the most pressing concerns facing communities stemming from racism, the pandemic and policy."
The Impact Scholarship is a full tuition scholarship awarded each year to a student who demonstrates an ability to make an impact in their community.