Library Catalog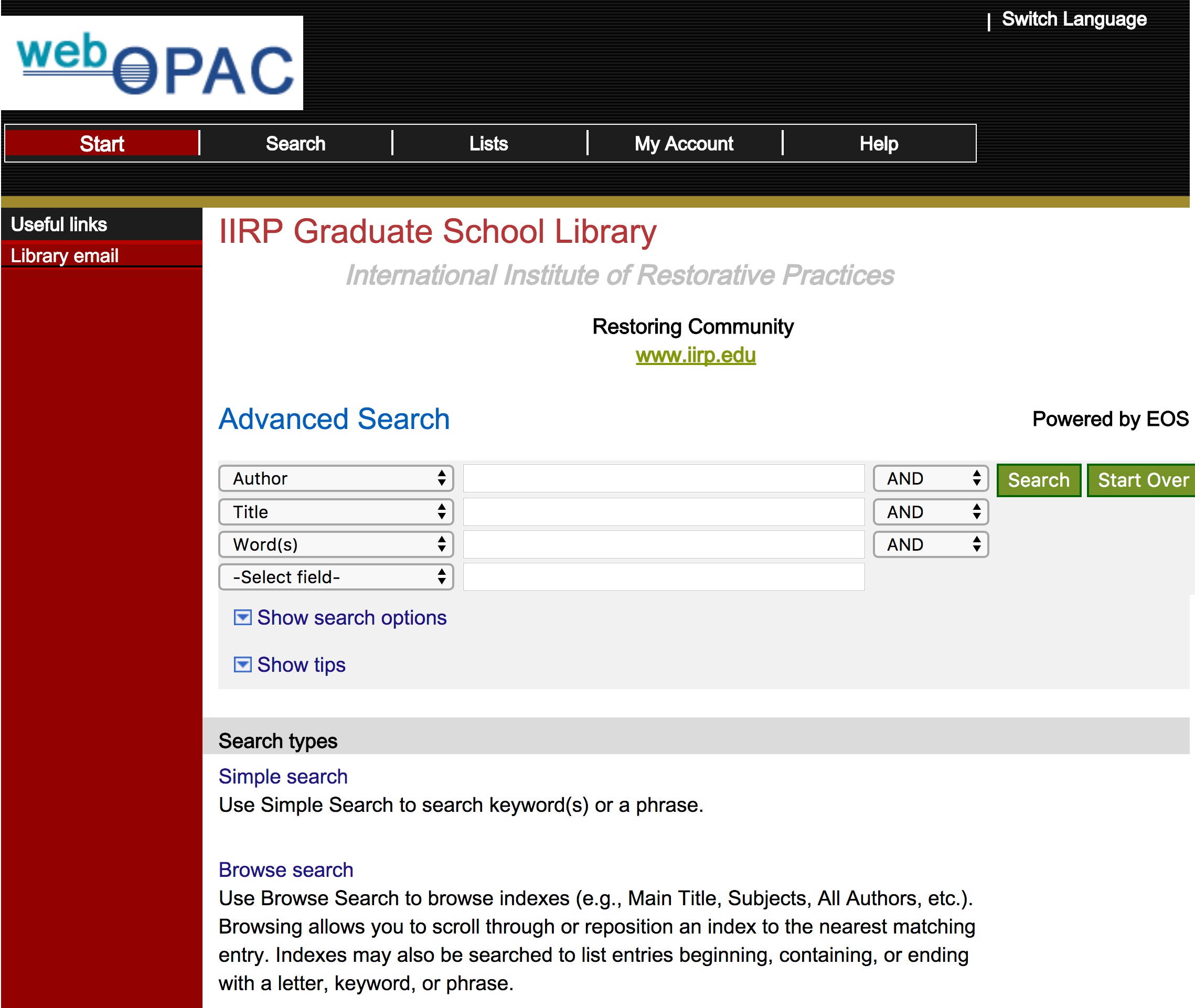 Catalog of holdings of the IIRP Graduate School in-house Library at our Bethlehem, Pennsylvania campus | Search the catalog
Search by Author, Title, Words or other criteria. Materials are organized according to the Library of Congress classification system.
Catalog entries marked OCLC are linked to OCLC WorldCat, which has lists of external libraries holding those items (search WorldCat by zip code, city or country to find libraries in your area).
Library borrowing is restricted to Bethlehem, PA-based IIRP faculty and staff. Others may use books and other library items on-site at our Bethlehem campus office.
Check OCLC WorldCat or This email address is being protected from spambots. You need JavaScript enabled to view it. for information on obtaining copies of materials in your local area.
Serial Holdings
List of serial titles and issues available at the IIRP Graduate School in-house Library at our Bethlehem, Pennsylvania campus.
Single copies of journal articles for individual use can be provided upon request. This email address is being protected from spambots. You need JavaScript enabled to view it. for assistance.
The use of photocopies and other reproductions of published material is governed by copyright laws of the United States (Title 17 U.S. Code).