These resources are exclusively for the use of IIRP faculty, students and staff.
Login options Need login help? This email address is being protected from spambots. You need JavaScript enabled to view it.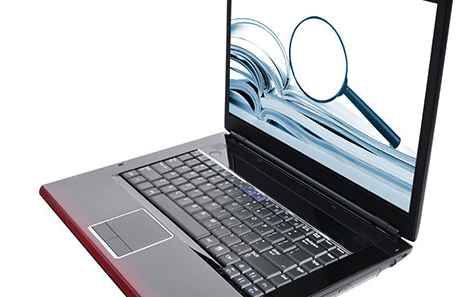 EBSCOhost premium research databases provide access to high-quality, peer-reviewed academic and professional research literature. Each can be searched on its own or in combination with others, depending on your individual research needs.
Note: SocINDEX (see below) is the only database searched unless you select others. Once in EBSCOhost, click Choose Databases to add any or all of the resources below to include them in your search for more comprehensive, in-depth coverage of your research topic; EBSCOhost will search them all simultaneously. You may add or delete any combination of databases as necessary. If you wish to search individual databases directly, login via their linked titles below.
Social sciences - General & multidisciplinary
SocINDEX with Full Text (default database)
Extensive, interdisciplinary social sciences resource with over 2 million articles, abstracts, books and conference papers from more than 5,800 sources (1,800 in full text) in sociology, criminal justice, demography, gender studies, psychology, racial studies, social work, substance abuse, violence and other areas. Read more.
Education
Teacher Reference Center (TRC)
Indexing, abstracts and selected full text for almost 300 magazines and peer-reviewed journals in early childhood learning through higher education; includes assessment, best practices, pedagogy, curriculum development, school administration, teacher education, etc. Read more.
Criminal justice, criminology & violence
Criminal Justice Abstracts with Full-Text
600 worldwide journals (320 in full-text) provide in-depth coverage of criminology; criminal justice; corrections and prisons; criminal investigations; forensic sciences and investigation; substance abuse and addiction; probation and parole. Read more.
Violence & Abuse Abstracts
350,000 references from 1971 to present cover family and intimate partner violence, sexual assault, emotional & physical abuse, violence and aggression in schools, LGBTQ issues, elder abuse, human trafficking, and cyberbullying. Read more.
Family studies, psychology & behavioral sciences
Family & Society Studies Worldwide
1.6 million records from 1930 onward cover academic policy and practice literature in family science, human ecology, human development and social welfare. Includes anthropology, sociology, psychology, demography, health sciences, education, economics, law, history and social work. Read more.
Dissertations & theses
Open Dissertations
Free open access to historical and contemporary academic dissertations and theses, combining content from the American Doctoral Dissertations database with additional metadata from a growing list of colleges and universities worldwide. Links to full text at the publishing schools or institutional repositories are included. Read more.
New to EBSCOhost? See these video tutorials:
Find additional help resources at EBSCOhost's support site.
Citation management tools - Free apps and browser plug-ins to help you organize, store, format and share the references from your database searches
If you have questions or need help using EBSCOhost, This email address is being protected from spambots. You need JavaScript enabled to view it..