These resources are freely available to researchers on the Internet.
Google Scholar


Interdisciplinary database of scholarly literature from academic publishers, professional societies, online repositories, universities and other knowledge sites worldwide; articles, books and reprints, theses/dissertations, abstracts, conference papers, court opinions, technical reports, etc.
Google Scholar Search Tips (general) | Power Tips & Search Operators
WorldCat


Searchable database of library holdings around the world, provided by the Online Computer Library Center | WorldCat help
ERIC (Educational Resource Information Clearinghouse)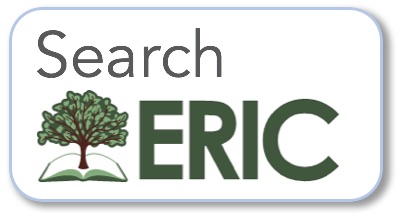 U.S. Department of Education database of journal articles, reports, dissertations and other material on education topics.
Video: Searching eric.ed.gov | Advanced Search Tips | ERIC Thesaurus
Teacher Reference Center (TRC) (via EBSCOhost)
Free EBSCOhost database provides indexing and abstracts for almost 300 peer-reviewed journals. Includes best practices, curriculum development, literacy standards, pedagogy, instructional media, school administration and more | TRC journal list
---
APA PsycNET
Free search engine for PsychARTICLES and PsychBOOKS journal papers and book chapters published by the American Psychological Association and partner organizations, indexing a wide array of behavioral sciences. Full text available via Interlibrary Loan (IIRP faculty, students & staff only) or purchase. Additional databases and content are available for a fee.
---
Restorative Justice - Journals
Browse Tables of Contents of these journals for free; to request articles (IIRP faculty, students & staff only), This email address is being protected from spambots. You need JavaScript enabled to view it..
International Journal of Restorative Justice (IJRJ) - 2018-present (Eleven International Publishing)
Original and current research on theory, practice and policy developments in restorative justice.

Restorative Justice: An International Journal - 2013-2017 (Taylor & Francis)
Online journal of articles, book reviews and discussions on academic research, practice and policy about restorative justice.
Restorative Justice - General
Center for Restorative Justice and Peacemaking (University of Minnesota School of Social Work)
CRJP provides a variety of academic and training resources for research and project initiatives. The Resources section includes an annotated bibliography of papers on victim mediation, group conferencing and other topics.
International Juvenile Justice Observatory / Observatoire International de Justice Juvénile
Compilation of project news, training resources, regulatory information and research on juvenile justice topics worldwide, including restorative justice. Documentation Center database contains full-text articles and reports, theses/dissertations, multimedia content, statistics, legislation by country, and more. Free access, but registration is required. Mirror sites in English, French and Spanish.
Justicia Restauritiva en Linea | Justice Reparatrice en Ligne
Collections of restorative justice articles in Spanish and French.
National Association for Community and Restorative Justice (NACRJ)
Collection of public domain documents (reports, handbooks and other free resources). Subscribers can access additional content.
NCJRS (National Criminal Justice Reference Service)
Federal database of articles and abstracts on topics in criminal justice and related disciplines.
RJ Library (Centre for Justice & Reconciliation)
Database of literature on restorative justice; an initiative of Prison Fellowship International.
Theo Gavrielides | Free e-resources
Downloadable ebooks and research papers on restorative justice topics; the Internet Journal of Restorative Justice and additional content are available for purchase.
Restorative Justice - Bills & Legislation (U.S.A.)
Juvenile Justice Bills Tracking Database – National Conference of State Legislatures (NCSL)
U.S. legislation, searchable by state, covering 2008 to present.
Restorative Justice Legislation Database – Georgia State University
Legislation, regulations and court rules that reference restorative practices across the USA. Includes current and proposed legislation. Provided as downloadable Excel files.
Restorative Justice - Bills & Legislation (Outside of U.S.A.)
Canada - Restorative Justice / La justice réparatrice
Includes database of national, provincial and local RJ programs (choice of graphical map or text search), legislation and policy, and additional resources for researchers and practitioners.
---
Open Access Scholarship
Books, Journals & Digital Repositories
Directory of Open Access Books (DOAB)
Over 11,000 academic, peer-reviewed full-text books and chapters from 260 publishers.
Directory of Open Access Journals (DOAJ)
List of about 10,000 titles offering free access to 3 million high-quality, peer-reviewed articles in social sciences, physical and life sciences, medicine, technology and humanities.
Directory of Open Access Repositories (OpenDOAR)
Curated directory of over 2,600 publicly-available digital collections of full-text content for the support and enhancement of academic and research activities for the global community. Search repositories by subject discipline, country or language.
Theses & Dissertations
Networked Digital Library of Theses and Dissertations (NDLTD)
Search engine for almost 5 million electronic theses and dissertations (ETDs) from higher education institutions around the world. Global ETD Searrch crawls about 50 international, regional and national ETD repositories.
Open Access Theses and Dissertations (OATD)
Over 4.2 million Master's and doctoral papers from 1,100 colleges, universities and research institutions worldwide.
Open Dissertations (via EBSCOhost)
Free open access to historical and contemporary academic dissertations and theses, combining content from the American Dcotoral Dissertations database with metadata from a growing list of graduate degree-granting institutions worldwide. Links to full text works at the universities or institutional repositories are included where available.
PDQT Open
Subset of ProQuest Dissertations & Theses' collection that enables free retrieval of academic works authors have opted to publish as Open Access. Includes links to commercial ProQuest Dissertations & Theses and Dissertations Express sites.