News
These articles were formerly posted on our Restorative Works website.
Details

Written by

IIRP Staff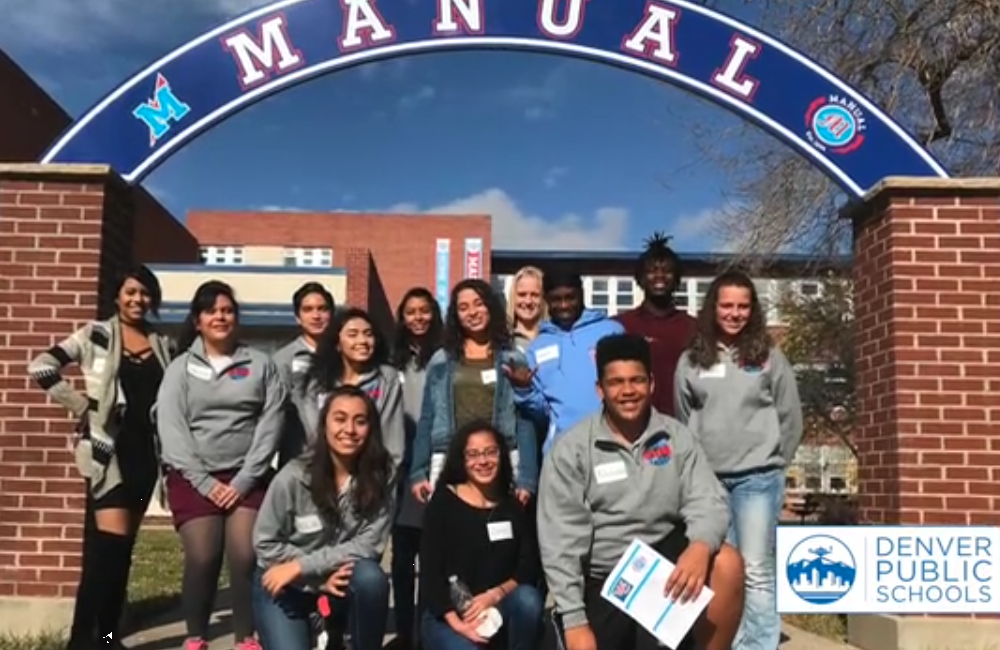 After racial tensions erupted during a high school football game, the conflict hardened and spread throughout the two competing schools. Both communities feared that the situation would escalate and grow violent. But the two groups participated together in restorative circles and dispelled the issue, breaking barriers in ways no one expected.
In Denver, Colorado, in September 2017, students from Manual High School stated that the visiting team, Weld Central High School, raised a confederate flag in the stands and that players used racial slurs against them on the field. News of the incident spread throughout Denver and even received national attention. The hurt was great in both school communities.
"The anger that swirled around the event on social media and in the news was volatile and toxic," comments Chris DeRemer, Dean of Culture at Manual High School. "Both proud communities were adamant that their community had suffered trauma at the hands of the other."
DeRemer, who had recently attended a professional development event on Basic Restorative Practices with the IIRP, was asked by his administration to formulate a restorative response. "I was charged by Denver Public Schools to bring the two schools together to conduct a dialogue and learning exchange," he explains.
DeRemer brought half a dozen students from urban Manual High School, including football players and student leaders, to visit rural Weld Central and sit down to talk with seven of their students about what had happened. Then the group from Weld visited Manual.
The students took tours of each other's schools and ate lunch together. And DeRemer organized talking circles that allowed each student to share how they felt about the incident, clear up misconceptions they may have had about each other and make commitments about where to go next. The students came away from this experience deeply affected and determined to share their experience throughout their communities.
"We were pretty biased against them, and they were pretty biased against us. But now we know exactly who they are, and they know who we really are. We as students, we came together," commented Trent Torres, a student from Weld Central, in a documentary of the event produced by Denver Public Schools.
"These stereotypes have been implanted into our heads only from ignorance and past experiences of racism and misconception. But in this circle, we shared harsh truths about our prejudices, and they were cleared away by the end of the tours and discussion," explained Manual High School student Ani Vazquez, in a Denver Post commentary, adding, "Communities coming together is the most powerful and influential way to bridge the gap that separates us."
To ensure that the positive effects of the circles would spread beyond the small groups, after the exchange, each student team spoke at an all-school assembly. DeRemer says his principal was very relieved after the students shared their experience with the rest of student body. "We could really be confident in who we were as a community again," he affirms.
Since then, the two schools have participated in sporting events and other school activities without incident. The students who were involved in the circles are still in touch and looking for ways to connect with each other. "There was so much nervousness and concern about what it will look like when these schools interact," concludes DeRemer. "This showed it could be OK again."
Read Ani DeVazquez's commentary in the Denver Post, "After racially charged dispute, Manual and Weld Central students heal division together."
Watch the Denver Public Schools video about the event at Vimeo, "Manual, Weld Central HS Students Find Common Ground."
Details

Written by

Joshua Wachtel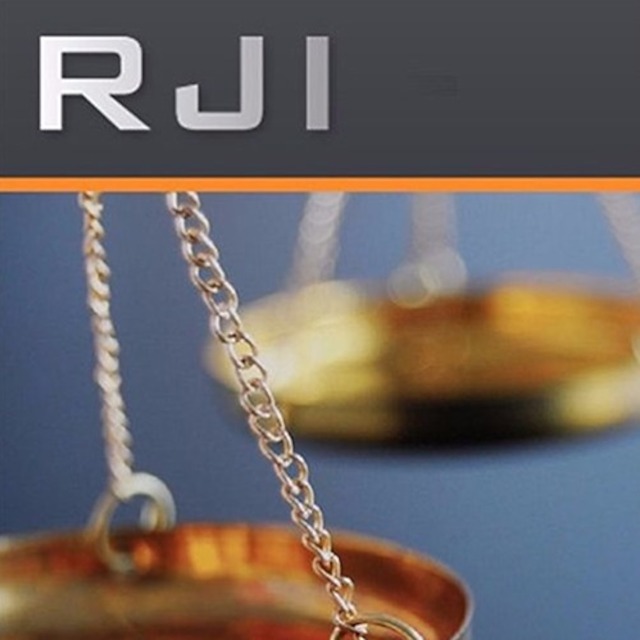 Lisa Rea, president of Restorative Justice International, recently interviewed IIRP President John W. Bailie, Ph.D., and Michigan Regional Representative Rev. Henry L. McClendon, Jr. The half hour discussion revolves around the IIRP's "Toward a Restorative City" project in Detroit, which serves as a window into understanding the IIRP's history and mission, its work in the areas of justice and schools and the relationship between restorative justice and restorative practices.
Details

Written by

IIRP Staff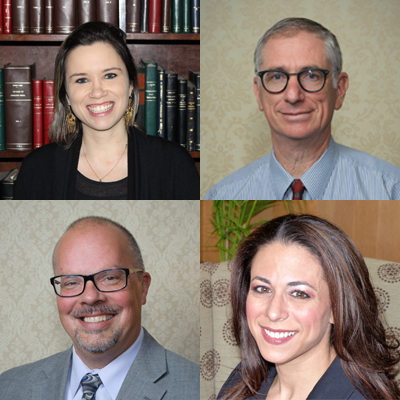 In the past year, the IIRP Graduate School has welcomed four new faculty members, enhancing our geographic diversity and expertise in the areas of research and education. Meet (clockwise) Fernanda Fonseca-Rosenblatt, Ph.D., A. Migue Tello, Gina Baral Abrams, Dr.P.H., and Michael DeAntonio, Ph.D.
Details

Written by

John W. Bailie, Ph.D.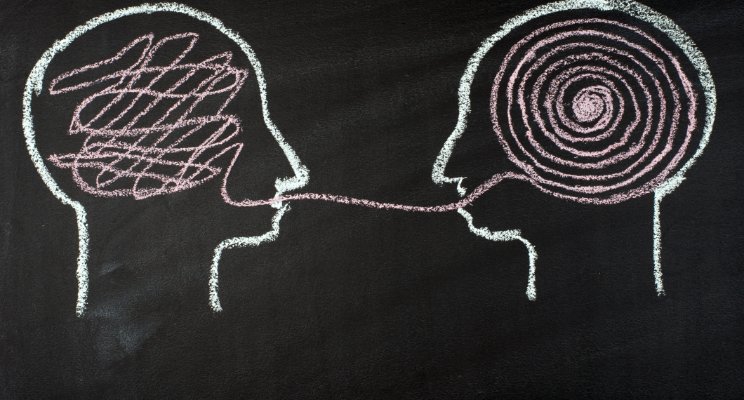 In Joseph Campbell's seminal work, The Hero with a Thousand Faces, he discusses how life's tragedies remind us of that which is fragile and life's comedies remind us of that which is invincible within us and around us. It is only by grasping the reality of both aspects of our personal story that we come to know ourselves and to fully understand others. Even in restorative conferences held in the wake of serious offenses such as murder, victims who choose to participate commonly report that they came to see the offender as an imperfect and broken human being, instead of an all-powerful monster. More than any other method, humans use storytelling and voice to make sense of emotionally powerful experiences. A dignified life is one in which we feel that our story is heard, understood and matters to those around us.
Details

Written by

Joshua Wachtel and Laura Mirsky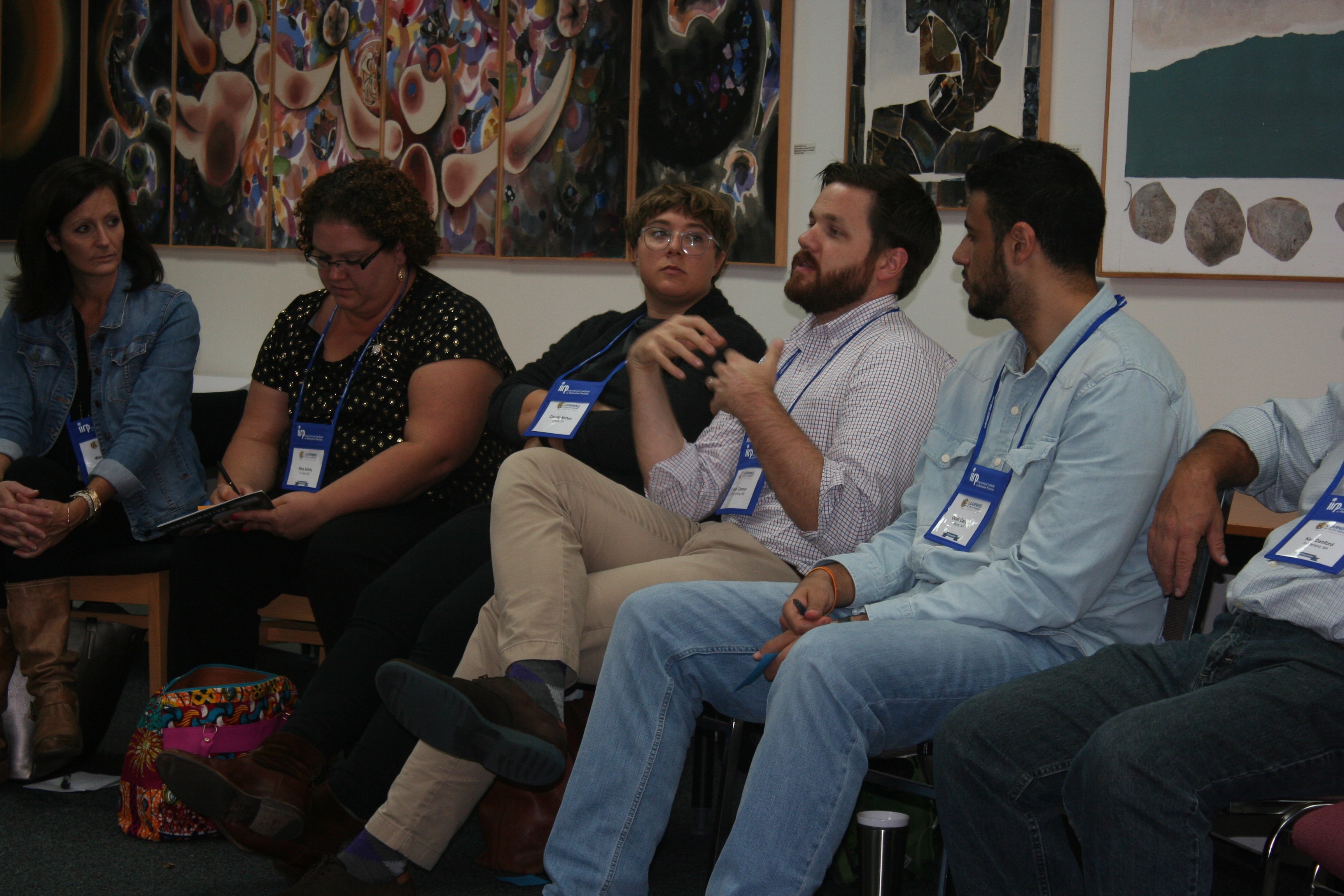 The 2017 IIRP World Conference, Learning in the 21st Century: A Restorative Vision, was held October 23-25 in Bethlehem, Pennsylvania, at the Hotel Bethlehem and IIRP Campus. The conference created a vibrant community of learning and mutual support for more than 370 participants from 34 U.S. states, three Canadian provinces and 11 other countries: Australia, Canada, Costa Rica, Hungary, India, the Netherlands, New Zealand, Peru, Singapore, Trinidad & Tobago, and the United Kingdom.
IIRP President John W. Bailie, Ph.D., welcomed all participants Monday morning at the Central Moravian Church with introductory remarks. "The 21st century presents new needs and challenges, and educational institutions must rapidly adapt. What's needed is a fundamental re-visioning of what it means to learn and what it means to teach," he offered. "Our goal is to bring new voices into the field of restorative practices that can challenge all of us to develop, grow and think expansively about the future of learning."
Details

Written by

Joshua Wachtel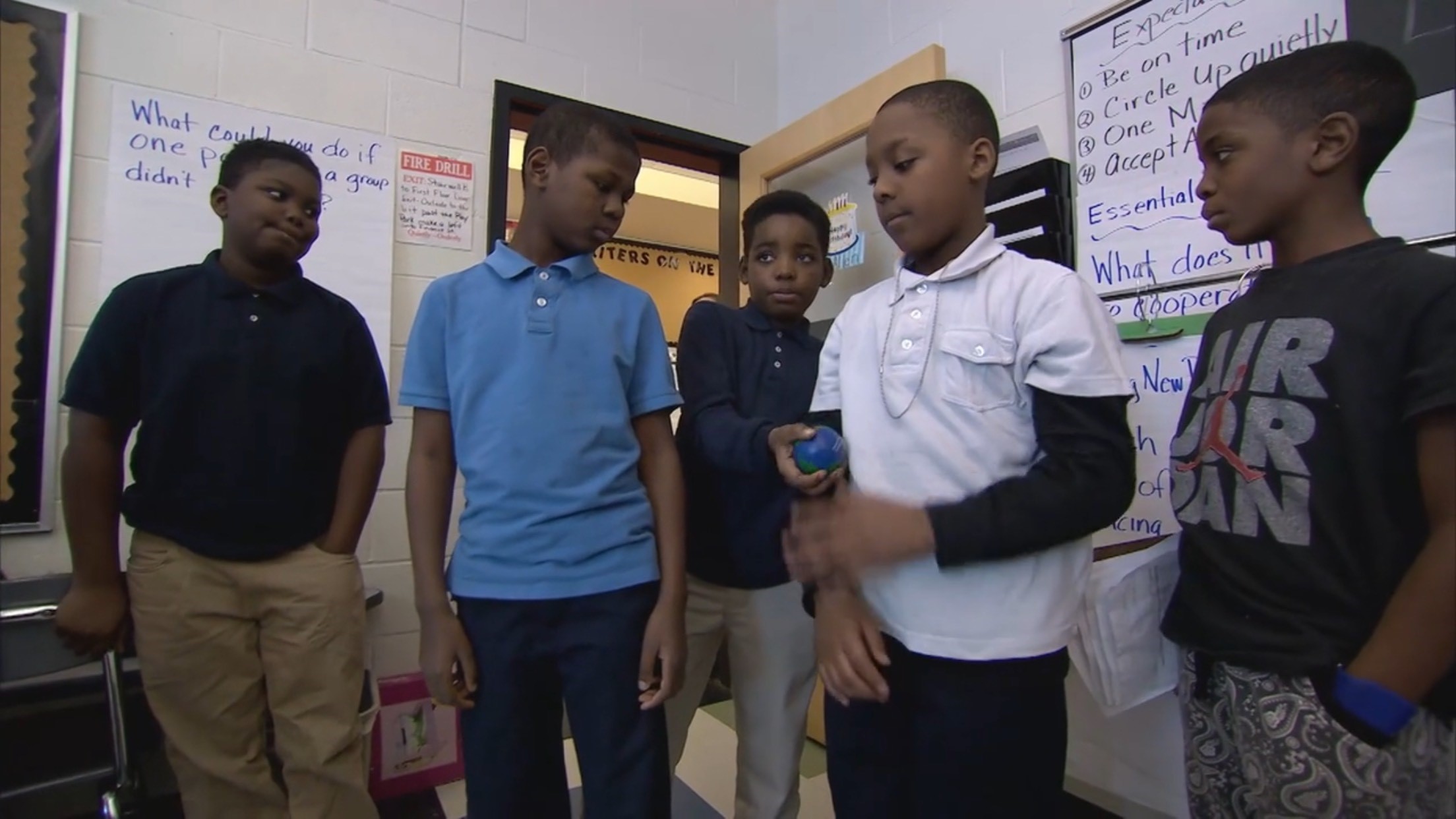 Pittsburgh Public Schools (PPS) brought the IIRP's SaferSanerSchools Whole-School Change Program to 22 schools, from 2014 to 2017, thanks to a grant from the U.S. Department of Justice Comprehensive School Safety Initiative. The RAND Corporation has been studying the project — a randomized controlled trial of restorative practices implementation — and will be producing a final report in spring 2018. Meanwhile, PPS has announced it is making a commitment to continuing the use of restorative practices in the 22 schools, as well as expanding their use to all district schools over the next two school years.
Details

Written by

Joshua Wachtel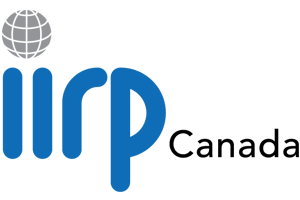 The International Institute for Restorative Practices Canada (IIRP Canada) is pleased to welcome two new members to the team, Gayle Desmeules, who will serve as the Regional Representative for Western Canada, and Peggy Barrette, who joins the team as a bilingual trainer and consultant providing learning opportunities in French as well as in English.
Details

Written by

Joshua Wachtel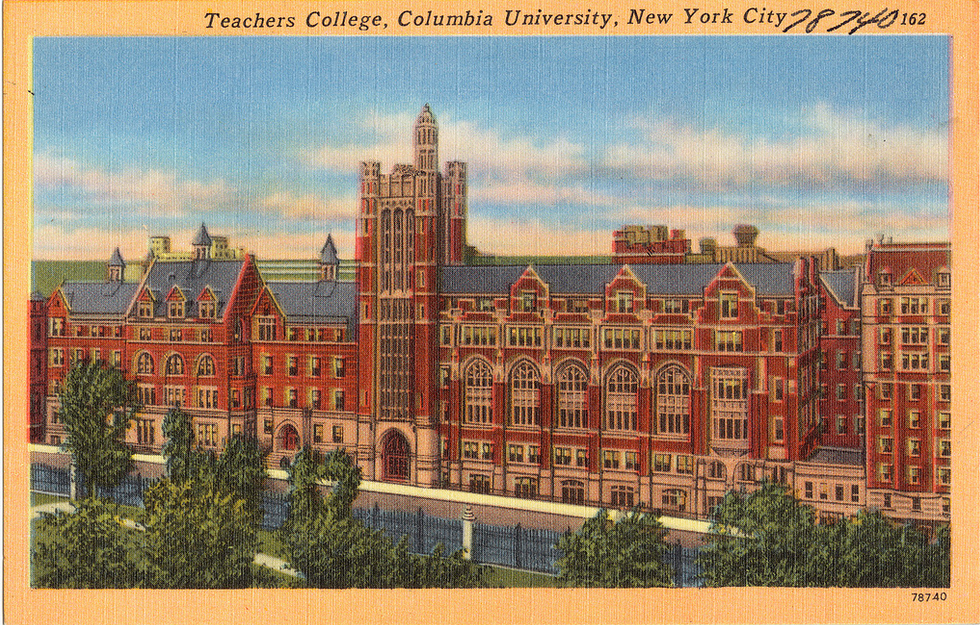 Via Boston Public Library.Columbia Teachers College has made a commitment to offering restorative conflict resolution practices to master's-level students at its New York City Summer Principals Academy (SPA). For the past two summers, IIRP President John Bailie, Ph.D., and Provost Craig Adamson, Ph.D., who are now adjunct faculty at Columbia, have co-taught "Basic Practicum in Conflict Resolution." This three-credit course is geared to help aspiring school administrators primarily serving diverse urban populations communicate effectively, build relationships and meet the needs of their constituencies' competing demands.
Details

Written by

John W. Bailie, Ph.D.
IIRP President John W. Bailie, Ph.D., provides a brief overview of how restorative practices could provide a framework for responding to extermism.
Details

Written by

Joshua Wachtel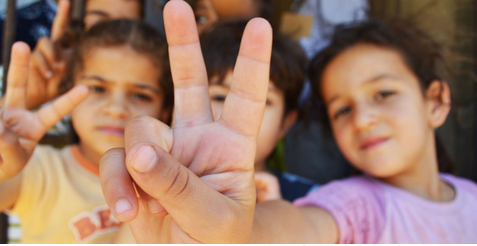 Image by Trocaire via Wikimedia CommonsAcross Europe, communities are struggling to deal with the consequences of Syrian immigrants arriving, settling and attempting to integrate into society. In the Romanian port town of Brăila, Vidia Negrea, IIRP Europe's Regional Representative for Eastern Europe and IIRP Trustee, recently ran a restorative circle to begin to address issues that have strained relationships in a local school.
Details

Written by

Joshua Wachtel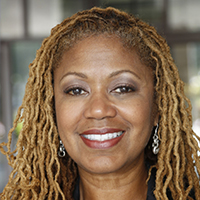 As the pendulum in U.S. schools continues to swing away from punitive discipline policies toward a more holistic approach to improving school climate, a host of presentations at the 23rd IIRP World Conference, Learning in the 21st Century: A Restorative Vision, will explore elements of this development.
Featured speaker Pamela Randall-Garner, Ed.D., Senior Staff Advisor for the Collaborating Districts Initiative of CASEL (Collaborative for Academic Social and Emotional Learning), will focus on several important aspects of these efforts in her presentation, "Building Supportive School Communities," including social and emotional learning (SEL) for students and staff, equity for students of diverse backgrounds and the role of restorative practices to support those efforts.