Les Davey, director of IIRP UK & Ireland, writes:
In partnership with the City of Salford, IIRP UK & Ireland are pleased to announce their Summer 2013 Conference: "Restorative Practice: The way forward in Salford" to be held at Salford City Stadium, Manchester, on Thursday, 20th June 2013.
We are pleased to announce that Transforming Conflict is collaborating with us in planning a workshop stream. Both organizations are exploring closer collaboration where possible, as we share so many core values, principles and practices. This event will replace Transforming Conflict's annual conference "Restorative Approaches in Educational and Care Settings" Conference for this year.
Speakers & workshop leaders include:
Barbara Spicer, CEO, Salford City Council
Les Davey, CEO, IIRP UK & Ireland
Pauline Copeland, Operational Manager, Salford Youth Offending Service
Dr. Belinda Hopkins, Executive Director of Transforming Conflict
Clare Topcu, Victim of Aggravated Burglary featured on "Panorama"
John Boulton, Director of Training and Consultancy, IIRP UK & Ireland
Simon Saxton, Children's Services, North Yorks. C.C.
(These are the speakers confirmed to date. Others are yet to confirm. Named presenters are subject to change.)
Topics:

Defining Restorative
Restorative Practices in Salford
Restorative Practices in Communities
Restorative Practices in the Workplace
Restorative Practices in Justice
Restorative Approaches in Education & Care
Book on line at: http://iirpsummersalford2013conf.eventbrite.co.uk/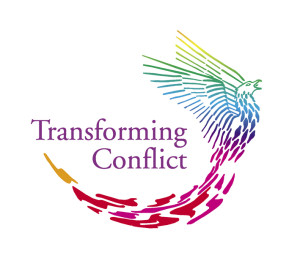 10% Discount for Restorative Justice Council (RJC) Members. This is an IIRP UK & Ireland Continuing Professional Development (CPD) Event in collaboration with Transforming Conflict.