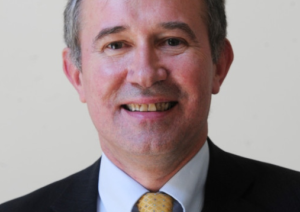 Nigel Richardson, Leeds City Council director of children's services
The project of Hull, UK to become a restorative city has since spread to nearby city of Leeds. Both projects will be highlighted Thursday and Friday, November 8 & 9 at a conference put on by Hull Centre for Restorative Practice, "A Tale of Two Restorative Cities."
The following from an article about the conference in the Yorkshire Evening Post highlights the focus on working with families and others outside the criminal justice system:
The conference which takes place on Thursday and Friday will include a presentation on how "restorative practice" is being used to resolve family issues within Leeds.

The event has been organised by the Hull Centre for Restorative Practice.

Hull has more than 5,000 people trained in using restorative practice across police, schools, health professions and social workers.

The centre's criminal justice specialist Dave Rawding said the work being done in Leeds was being driven by Mr [Nigel] Richardson who had seen the impact it has had in Hull having previously worked for the city council there.

Mr Rawding said: "The idea behind restorative practice is not new.

"It has actually been used by communities such as the Native Americans, Mauris and Aborigines for years where the community gets together and decides how to resolve a problem when someone had done something to harm that community."

The conference which takes place on Thursday and Friday will look at how the technique can be used to resolve issues within families.

Two international experts from New Zealand; Paul Nixon and Mike Doolan will explain how working with families is helping to prevent young people continuing to commit crime and anti social behaviour.

Mr Rawding added: "Restorative approaches are beginning to challenge the old methods of delivering which have generally failed."
More information about the conference may be found here.