A Graduate School Dedicated to the Science of Relationships and Community
Master of Science | Graduate Certificate | Professional Development
The International Institute for Restorative Practices (IIRP) Graduate School was established to advance restorative practices, the science of relationships and community. We offer advanced master's degrees and graduate certificates to dedicated individuals who believe healthy relationships are the key to continual improvement in their professional environment.
Our learners are passionate about developing the soft skills to sustain positive changes with their colleagues, supervisees, students and clients. In every course, our graduate students engage in useful projects, draw on the experience of faculty and form supportive networks of peers. Our programs allow students to study while they work, with their ongoing professional life as their laboratory and practicum. Our graduates emerge as seasoned changemakers, who bring their own understanding of restorative practices with them wherever they go, and lead others by their example.
Mission
The International Institute for Restorative Practices is dedicated to the advanced education of professionals at the graduate level and to the conduct of research that can develop the growing field of restorative practices, with the goal of positively influencing human behavior and strengthening civil society throughout the world.
Our Work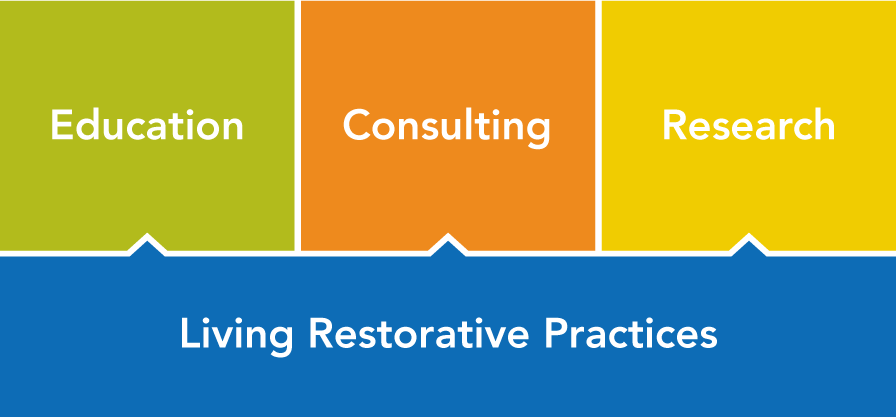 Living Restorative Practices — We model a relational approach and honor human dignity in all that we do. This is the foundation for all of our work.
Education — We provide advanced education, professional development, and transformative learning experiences.
Consulting — We deliver strategic consulting that leverages our relational expertise.
Research — We generate and disseminate knowledge regarding the influence of relationships on social health.