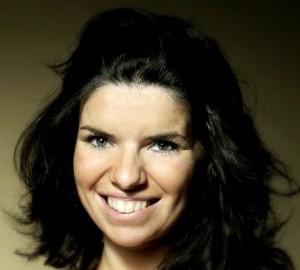 The IIRP welcomes Borbála Fellegi, Ph.D., who will join the IIRP faculty in July 2015 as lecturer. A resident of Budapest, Hungary, Borbála is a researcher, mediator, conference and peacemaking-circle facilitator, as well as a trainer and lecturer in restorative justice, restorative practices and mediation. She has published widely.
Currently, Borbála provides training and lectures at five universities. Her numerous publications include articles and book chapters, as well as the book Towards Restoration and Peace, a comprehensive study of restorative justice implementation in Hungary.
Since 2005, Borbála has been a consultant for the Council of Europe, the United Nations Office on Drugs and Crime, the National Crime Prevention Board and the Hungarian Ministry of Justice. She coordinated a 2004-2006 project for the European Forum for Restorative Justice on restorative justice implementation in Central and Eastern Europe.
As founder and executive director of the Foresee Research Group since 2008, Borbála oversees Hungarian and EU programs researching potential applications of mediation and peacemaking circles in community conflicts and prison settings. Also with Foresee, she performs conflict resolution-related research, community building and training projects in Hungary.
"Our keywords for Foresee Research Group are community, communication, conflict resolution and cohesion," says Borbála. "We think if you use these four keywords you can foresee a more peaceful future."
In one research project, Foresee works with Alternative, an international consortium led by the University of Leuven. Teams of sociologists and mediators work in intercultural communities in diverse countries – Serbia, Austria and Northern Ireland – using action research, a method that engages with practitioners to inform and develop new theory. They are studying how people from different ethnic and cultural backgrounds living side by side in these localities can use dialogue processes to confront their problems.
In addition to researching and lecturing, Borbála is also a mediator and a trainer. "I have cases that I am facilitating, and I am providing trainings at different universities in Hungary." Adds Borbála, "I am also a mother of two – the best practice ever for restorative practices!"
Borbála says she regards joining the IIRP faculty as "a fantastic opportunity and gate toward the globe." She adds, "I feel honored that I can be part of this team, and I hope to contribute to this joint work with my own experiences, both from the practice as well as the theory."
---
Borbála's publications are available at Foresee Research Group.