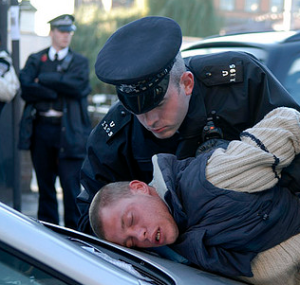 Photo by Jon Feinstein at Flickr Creative CommonsRestorative justice, while able to benefit the needs of young adult offenders and those they victimize, is underutilized. That's according to a report released today by the Restorative Justice Council (RJC) in the UK. "Restorative Justice: Factoring in maturity and facilitating desistance" by Ian Marder does three things:
• Explains the concept of maturity and how it develops in young adults. It argues that maturity is a process, rather than an event, outlining the implications of this for restorative practitioners working with offenders and victims from this age group;
• Analyses the links between participation in a restorative process and desistance from crime, applying the existing theoretical and empirical evidence on restorative justice and desistance to young adult offenders;
• Discusses the use of restorative justice in other jurisdictions, before outlining the current provision of restorative justice for young adults in England and Wales and the variety of intervention points at which restorative practices can be utilised. (p. 7) [emphases added]
The report notes that while young people ages 18 to 25 represent only 10% of the population, they account for a third of all crime, prison sentences and probation caseload (p. 6).
RJC Director Lizzie Nelson said: "Victims of every crime type and age of offender should have the same access to restorative justice. And as this report shows, restorative justice should be used much more with young adult offenders both to help develop their maturity and reduce the chance that they will go on to create more victims in the future."
Rt. Hon. Paul Goggins MP, Co-Chair of the All-Party Parliamentary Group on Penal Affairs, said: "This report is a timely examination of the impact that restorative justice can have on young adult offenders. The last thing that many of them may want to do is explain and take seriously their own personal involvement in particular crimes, but it is vital that they do so if they are to change course. RJ can help them mature and move on."
The full report may be freely downloaded here.