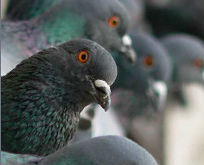 Not long ago I was driving in my car and tuned to my local free radio station. I was pleasantly surprised to find myself listening to an hour-long interview about restorative justice with Danielle of New York City based Rockdove Collective. She is very articulate about restorative justice and also discusses some unique ways that restorative justice can be used to support victims of domestic violence. In place of a Sunday video, this week I'm posting the full audio interview.
[audio:http://www.madnessradio.net/audio/download/126/MadnessRadio-2007-03-14RestorativeJustice.mp3|titles=Danielle of Rockdove Collective speaking about restorative justice on Madness Radio]
Download here.
This program from Madness Radio with Will Hall is licensed Creative Commons BY-NC-ND – original web page here.