Update (Sept 30, 2011): Dates of the conference have been changed to November 7 - 10 to accommodate a scheduling conflict at the training site.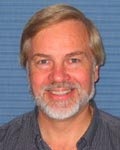 IIRP Canada offers its Fall Institute from November 7 - 10, 2011 in Port Hope, Ontario. IIRP conducts similar four-day events throughout the world. The first day is an introduction to the Restorative Practices Framework, the second a workshop on using circles effectively and the third and fourth days comprise a training to learn to facilitate restorative conferences. One of the nice things about this four-day event is that while it attracts many people who work in schools, from administrators to teachers and counselors, the concepts can easily be applied and adapted in a wide variety of settings, including residential facilities, community programs, workplaces and in work with families.
Director of IIRP Canada, Bruce Schenk will provide the first day of introductory training in the RP framework and concepts. He notes that one of the key areas of emphasis is "applying this framework to build and sustain stronger, more effective school communities." Schenk worked for 20 years as the chaplain at Brookside Youth Center, a secure residential facility which includes a secondary school for young men who have come into conflict with the law. (For an extensive interview with Schenk and two other employees of Brookside about using restorative conferencing in the facility click here.) Based on his experience there, Schenk was seconded to a number of other government assignments, including as the lead for restorative justice as part of the Youth Criminal Justice Act Implementation Team. He also served as the provincial coordinator for reintegration for ex-offenders at risk of homelessness and needing to be integrated back into the community. Over the past five years, Schenk has worked primarly with schools and school boards to help institute restorative practices in schools and district wide.
Maureen Moloney, former superintendent of the Kawartha Pine Ridge District School Board, a sprawling district serving nearly 33,000 students in Central Ontario, Canada, provides the second day of training on the effective use of circles. Some of her experiences can be found in IIRP's training resource manual, Restorative Circles in Schools, including a circle she held for 48 principals who had been bombarded two weeks earlier during a meeting with everything they'd been doing wrong and needed to be doing better. Instead of proceeding with her agenda, Moloney moved the tables, set the chairs in a circle, and gave the principals a chance to share their feelings with one another. She commented, "The outcome of that meeting was incredible. All of the principals spoke about how liberating an experience it was — how much it helped them to hear from others that they were feeling the same emotions — how it helped them put things into perspective."
The final two days of the training will be conducted by Ron Cameron, a former high school and elementary school principal whose last principalship was at Brookside Youth Centre, and Mel Barkwill who was a school administrator for many years including in alternative school settings and as the Safe Schools Coordinator for the Durham District School Board. Both employed restorative practices in their respective settings, including the use of formal restorative conferences. They bring a wealth of experience to this practical, hands-on training. Adds Schenk, "All the trainers were very much leaders in the development of restorative practices in their respective school districts."
IIRP Canada's web site can be found here.
To register for the Fall Institute, contact IIRP Canada:
Email | www.iirp.edu/canada
P.O. Box 118
Port Hope, Ontario L1A 3V9
tel 905-797-2876
fax 905-797-3241