This article is adapted from a keynote speech by IIRP president Ted Wachtel, at the International Conference on Serious Violence and Restorative Justice, Bar Ilan University, Ramat-Gan, Israel, March 2006.
Can restorative justice conferencing be valuable in cases of serious offenses — crimes like murder, sexual abuse and arson? A restorative justice conference is a structured meeting between offenders, victims and their supporters in which they deal with the consequences of a crime and decide how best to repair the harm. Can victims of serious crimes benefit from a process where they face the people who have caused the crime? Can this process also have a positive impact on individuals who have committed such crimes?
What we do know is that almost everyone who participates in a restorative justice conference — victims, offenders, their family members and friends — has a favorable reaction to the process. They are satisfied and they feel a sense of fairness. Relationships are improved and a sense of community is achieved. In fact, many victims experience dramatic positive outcomes that they do not seem to be able to achieve any other way.
In a composite analysis of research from Australia, Canada, the UK and the US, Dr. Paul McCold, at the International Institute for Restorative Practices, found that victims and offenders almost universally have positive responses to restorative justice. Also, recent research published in a dissertation by Dr. Caroline Angel showed that restorative justice reduces the incidence of post-traumatic stress symptoms in victims (see article here).
As to whether restorative justice reduces re-offending, research to date is mixed and not conclusive. One might then ask: Why should restorative justice become an integral part of our criminal justice system? That depends on the answer to a fundamental question: What is the purpose of the criminal justice system? Is it only to reduce crime? Or could we add a new purpose: to reduce the impact of crime?
To demonstrate how restorative justice reduces the impact of crime, Real Justice and the IIRP have assembled Conferencing for Serious Offenses: An Exploration, a seminar kit that features an award-winning documentary and interviews with conference participants, practitioners and associated professionals. The videos are intended for use as a do-it-yourself seminar kit for groups to examine the use of conferencing in response to serious offenses.
Some of the video was first presented at the IIRP's 2nd International Conference on Conferencing, Circles and other Restorative Practices, in Toronto, Canada, in August 2000, by the director of Real Justice Australia, Terry O'Connell, who developed the script for restorative conferencing, and restorative justice practitioner Paul Schnell, a police officer from St. Paul, Minnesota, USA. Six years in the making, the footage gathered for this package is such a powerful resource in support of restorative conferencing that Real Justice and the IIRP have decided to make it available as a seminar.
The package includes the award-winning Australian documentary Facing the Demons, which depicts the aftermath of the homicide of a young man, Michael Marslew, and the conference held four years later, in which Marslew's friends and family confronted two of the armed robbers face to face.
Exclusive to the package are videos of follow-up interviews, filmed a year after the conference, which highlight the long-term impact of restorative processes on the lives of participants. Interviews with psychiatrist Donald Nathanson, author of Shame and Pride: Affect, Sex, and the Birth of the Self, and prison psychologist Roger Blake are included as well.
Also exclusive to the package is the video Kathy's Story, a young woman's remarkably articulate and emotional first-person account of long-term sexual abuse, her troubled passage to adulthood and her journey toward healing, which included a restorative conference.
Excerpts from interviews in Conferencing for Serious Offenses: An Exploration: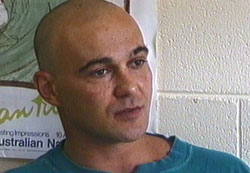 Karl, one of the men involved in Michael Marslew's murder
Karl, one of the men involved in Michael Marslew's murder:
"During the conference itself and even afterwards, I felt like I physically stood up for the first time in my life. … All my life I've never taken responsibility for anything. It's always been someone else's fault. I've always ducked and weaved and tried to take the easy way out of everything. So my family members did suffer under that through my whole life. When I was involved in the conference, it restored my parents' pride in me. Probably for the first time in their lives, they were proud of me for something that I'd done."
---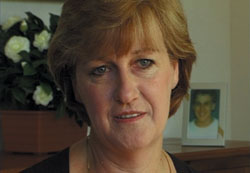 Joan, Michael Marslew's Mother
Joan, Michael Marslew's Mother:
"I would have tried anything to try and ease some of the pain. … I don't think people realize that it is a physical pain. … I tried quite a few things. I joined that support group, which wasn't for me. It tends to cultivate this grieving cycle and not encourage you to work through it. … I thought … 'This is not what I want to do with my life. This means that this murder is going to kill me as well as Michael.'
"I had really serious doubts about whether I wanted to have anything to do with the [conferencing] process, probably because I didn't want the offenders to get anything out of it. … But I just felt that it might be an outlet for me. It might be a way I could tell them how much they'd hurt us and how the suffering is going to go on for everybody.
"It let me get rid of some of that anger and hatred that I built up … all the garbage I'd been carrying around for years, all the things that had been eating me up, that I hadn't been allowed to say. So there was this big relief. I've gotten it off my chest, and I felt really good.
"I'll tell you what it did do for me which is really unusual. After Michael was killed, I couldn't remember a lot of the years before. … It was as if the whole of my life started the night Michael was killed, and I couldn't see anything before that. … I think it was all the awful thoughts that were in my head just blocked out all the nice things. And I got that back. … I can remember all those good bits. It's just like somebody had come through with a broom and swept away all the things that had been preying on my mind for four years."
---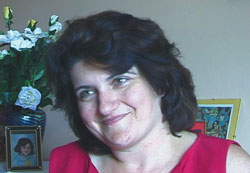 Kathy, who was repeatedly raped from age 12 by David, an adult family friend
Kathy, who was repeatedly raped from age 12 by David, an adult family friend:
"[At 23,] as soon as I realized what, in fact, had really happened to me, that it was a criminal issue, my conscience … prompted me to go to the police and let the courts take care of things. But there was no place [in the courtroom] for me. It was about David. And I was a name in that courtroom. By six or seven months after that, I was just screaming inside. To be heard. To be acknowledged. Not to be treated anymore like a leper. Because that's how I felt.
"I just wanted a process to work through everything that had happened. Because I needed to make sense of it. I couldn't make sense of so many things. There was nothing around.
"I did join a victims' support group. … It didn't get anywhere. We stopped at acknowledgement … where we acknowledged that this is how we felt. It was good to see and feel the compassion for others, but where it came to my personal experience, it could not help me."
[Eventually Kathy was referred to Terry O'Connell, who offered her the opportunity to participate in a restorative conference with David, then serving three years in prison.]
"[The conference] was for me a special time for a 12-year-old that had been forgotten. Forgotten by me because the pain had been so great. … And by golly she was going to get her voice back. …
"And sure enough, even at that point, David was ready to throw back the blame to me. The courts had done nothing. Six months of jail had done nothing.
"But he did me a favor because … then the others in there [her family] were finally in touch with the abuse. His lack of remorse and the fact that he actually publicly said … 'You're only angry now, Kathy, because you're guilty.' That horrified the others. … I didn't let him get away with that. …
"'David, you ruined the course of my life. … You took away choices, and you foisted things on me that should never have been done.' … I had to stop being the victim. I needed my power back that day.
"I could smile by the end — and I mean genuinely smile. That night, I laid my head on the pillow, and I smiled a smile that I hadn't ever remembered. I felt free.
"It was only when I interacted with people that were involved in my harm did I move on. It is only when you get back to the heart of where the pain is and everyone involved around it, that you get somewhere."
Please note: This seminar is not intended to train participants to facilitate restorative conferences, but to enhance their understanding of the potential and the implications of conferencing for serious offenses.