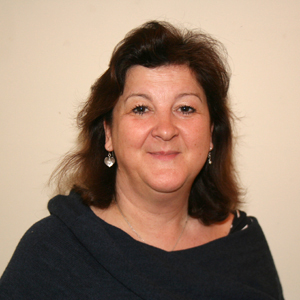 Estelle Macdonald of Hull Centre for Restorative Practice
Here's a lovely piece by John Maslin from the Wanganui Chronicle about a two-day conference on the subject of Wanganui, New Zealand "re-inventing" itself as a restorative city. Estelle Macdonald, head teacher at Collingwood primary school in Hull and director of Hull Centre for Restorative Practice (an IIRP international affiliate) was the keynote speaker on the first day of the conference. Maslin's report is titled "Community must be involved." He writes:
Ms Macdonald's progressive ideas turned her school around from being one of the worst performers into one of the best in the space of a few years but, more importantly, saw the restorative practices implemented at her school adopted by the city. ...

She said she took on her job at Collingwood Primary in 2006, when the school was in a crisis and on the verge of closing.

"But our community said that no matter how bad the school was they did not want to see it close."

She achieved change because she took to the school a set of values. She also researched restorative practices in the United States, looking at how it worked in schools in Pennsylvania, and took those practices back to Hull.

"But what I saw in Pennsylvania drove me to make not just a difference in my school but within our community," Ms Macdonald said.

She said it succeeded because it involved adults working with the young, with children and families, and strengthening relationships across the Hull community. Other schools became involved and then it moved beyond the school gate.

She said it involved developing key principles, which included values, building a positive community, working with the people, having fair processes in place, and developing restorative language and behaviour.

"It's about working together and giving the people a voice.

"Finding out what was wrong within my school ultimately brought about changes in those families. But the challenge was to get it beyond the school gate."

That happened when they set up a management group involving key stakeholders in the community. "The people of Hull were the drivers of this programme. We were just a resource they could call on for help when it was needed. We didn't force this on people, but rather we worked with people who wanted to make it work and make a difference in our city." ...

Ms Macdonald ... said that while installing such an ambitious programme was not easy, once the seed was sown it was "like watching a fire take over".

"It exceeded my expectations but people got hold of it and, through their contacts and organisations, they made it happen because it came from the community rather than being a government-led initiative. It's all about working out problems in a different way."

And she said it was about the community taking ownership and doing something about it.

"Too many times, especially in bigger centres, there can be a lot of top-down directives and people get tired and fed up with that. But this programme isn't like that at all. It's about people making significant changes themselves."
Read the full report here: 'Community must be involved' | Manawatu-Wanganui News | Local News in Manawatu-Wanganui.