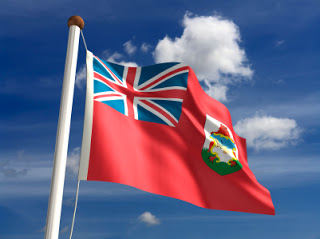 CoSA, Circles of Support and Accountability are a restorative practice for working with sex offenders which began in Canada in 1994. Now some in Bermuda, according to this article, would like to see the practice introduced there.
Bermuda's justice system is due for change in its approach to cases of sexual abuse, according to children's welfare campaigner Sheelagh Cooper.

In a bid to transform the way Bermuda treats its most dangerous criminal offenders, Ms Cooper has joined forces with the Women's Resource Centre to bring restorative justice experts to the Island.

"This is an initiative is dedicated to keeping women and children safe," Ms Cooper told The Royal Gazette. "We're not in any way interested in something that won't increase safety in every way. Having looked at what's out there, we believe this is the best way to a safer community."

...

Two Canadian specialists will offer seminars as part of ten days of lectures and activities hoped to bring about a paradigm shift in how the Island sees crime.

Canada's Susan Love deals with "high risk sexual offenders", she said, while David Gustafson specialises in face-to-face meetings between crime victims and perpetrators.

...

["W]e felt the judiciary hadn't taken the problem of sexual abuse for children and women in this country really seriously," said Ms Cooper. "We researched viable programmes elsewhere and discovered the most viable in North America was CoSA."

The programme targets high profile sex offenders, considered dangerous and likely to reoffend. Ms Cooper said CoSa has enjoyed a 100 percent success rate over the past six years with roughly 30 offenders.

"Canada's normal rate of recidivism is about 85 percent for sexual offenders, and these aren't the ordinary offenders; all were classed as dangerous."

Following incarceration, offenders are linked with a circle of trained volunteers who work with them over a minimum period of one year, in a dual programme of support and accountability.

Said Ms Cooper: "The relationships begins prior to release, so that the circle can assist in providing housing and job opportunities post-release. But accountability is every bit as important. It refers to the fact that in each case, the individual is aware of his triggers are."
Read the full story, "Restorative justice can change approach to abuse" by Jonathan Bell writing for the Royal Gazette Online here.