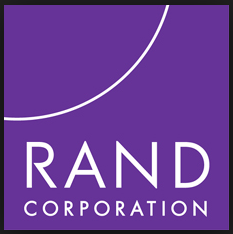 RAND Corporation, in conjunction with the National Institutes of Health, is embarking on a randomized controlled study to measure the effectiveness of restorative practices in influencing school environments and decreasing problem behaviors.
The five-year project begins its first year with a planning phase. RAND will coordinate with the International Institute for Restorative Practices and its licensee, the Restorative Justice Project of the Midcoast, based in Belfast, Maine, to deliver restorative practices training to the study group of seven middle schools. These schools will implement restorative practices whole-school change beginning in school year 2014-15.
Another seven schools will serve as a comparison group. These schools will not initially receive restorative practices training, so the impact of the program can be assessed by comparing the schools, but they will ultimately benefit by receiving restorative practices training after three years of observation and data collection.
The IIRP will also provide direct implementation support and conduct on-site consultations with participating schools and with the training staff. RAND will also collaborate with Spurwink, a social service agency in Maine that will help coordinate collection of implementation data from schools, as well the Search Institute and the Forum for Youth Investment.
Dr. Joie Acosta, behavioral scientist at the RAND Corporation, will design and implement the research and grant. She said that the research, which will track the impact on youth for three years, will look at the impact of restorative practices at three levels. For students on the individual level, the research will measure the reduction of problem behaviors such as alcohol abuse and bullying, along with a developmental element that will look at the impact of restorative practices on social competency and academic achievement. At the peer level, the research will asses whether and how restorative practices implementation helps improve peer relationships. Finally, the researchers will look at the impact of restorative practices on the whole school environment.
Acosta said, "Restorative Practices Interventions (RPI) have shown promising results in smaller scale evaluations. They've been shown to be effective with high risk kids, which suggests RPI may be effective more broadly in different settings."
"This research is innovative for a couple reasons," she added. "It's the first to assess the impact of a positive youth development program on youth at the system level. It's going to look not just at the impact on the school environment, but also how it works with school staff and how it works for youth. Third, this is the first randomized control trial of RPI."
A variety of research methods will be used, including surveys of students and staff, objective measures and observation of the school environment. Unlike other studies, this one will also look at the fidelity of the RP implementation in each school, using the IIRP's 11 "essential elements" of whole-school change – these include "affective statements," "restorative questions," "fair process," "small impromptu conferences," "proactive circles" and "responsive circles," and "restorative conferences"– to determine how often staff are using these practices and the quality of use.
Margaret Micolichek, director of the Restorative Justice Project of the Midcoast, said her organization has been training schools to use restorative practices for eight years. "We already have a lot of schools that are using restorative practices and having really nice results," she said. "But even though schools have results and the teachers are happy with their students and how they are interacting, it's all anecdotal. People can look at the decreases in suspensions and expulsions, but not everyone takes it seriously. To have the RAND taking up this issue, and to have the scientific legitimacy of a randomized control trial, is a big one."
Read also "Maine schools report positive preliminary result."
(Edited December 5, 2015 to reflect 14 schools, rather than 16 as originally projected)