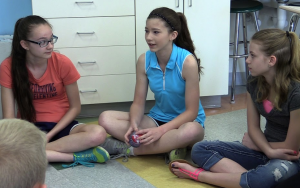 With funding from the National Institute of Child Health and Development, researchers from RAND Corporation are conducting a randomized controlled trial of restorative practices in 14 schools in Maine. With this five-year project, which began in school year 2014-15, seven schools are implementing the practices, and seven comparable schools are not.
The goal of the trial is to show how restorative practices affect the school environment (such as school climate and student connectedness) and youth behaviors (bullying, academic achievement, disciplinary referrals), and whether a restorative middle school can protect students from engaging in risky behaviors (e.g., drinking, sex) after they transition to high school.
Educators and students at the restorative practices implementation schools are reporting positive effects after the first year.
"This has been the easiest year behaviorally I've ever had in my 20-something years of teaching," exclaimed Val Albertini, a sixth grade math teacher at Ridge View Community School, in Dexter, Maine.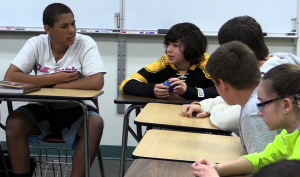 "All my students are so much more supportive — of each other, of the teachers. They think about how each other feels, and academically there has been a lot less chasing people down for work because they're all supporting each other, which is great!"
Will Kusnierz, a fifth grader at Ridge View, summed up the benefits of circles, a key component of a restorative classroom, this way: "I like circles because you get to know a lot more about people, and I feel like you can be a lot more open, and you'll learn better."
Read also "NIH to fund first randomized controlled trials for restorative practices in 14 Maine schools."