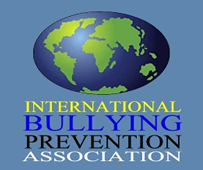 IIRP Instructor Lee Rush will be presenting a workshop entitled "So What Happens Next?: Using a Restorative Practice After a Bullying Incident," at the 2012 International Bullying Prevention Association's (IBPA) annual conference to be held next week from November 4-6 in Kansas City, MO.
This 9th annual conference will be attracting over 700 persons from throughout North America and abroad.
"For many in our field, the intersection of using restorative practices in the interest of preventing bullying seems like a perfect fit," Rush said. "However, the notion of facilitating a face-to-face conversation with involved students after an incident of bullying is much more controversial and raises many questions."
Rush expects a large number of participants in his workshop who will be looking for answers to questions such as:
Is it appropriate to offer this kind of intervention in a bullying situation?
Under what conditions?
How does one assess whether to go forward?
What should the school's role be in this process?
How might a "restorative conference" be perceived by both the person bullying and the person being bullied?
"I know from having facilitated many restorative conferences over the years the value of this process and yet I believe that using the process in bullying situations requires a whole separate set of concerns," continued Rush. "This is what my workshop will address."
For more information on the IBPA conference go to www.stopbullyingworld.com. In addition to working for many years as an IIRP Instructor, Lee is a certified Olweus Bullying Prevention Program trainer and also a recently appointed member of IBPA's Board of Directors.