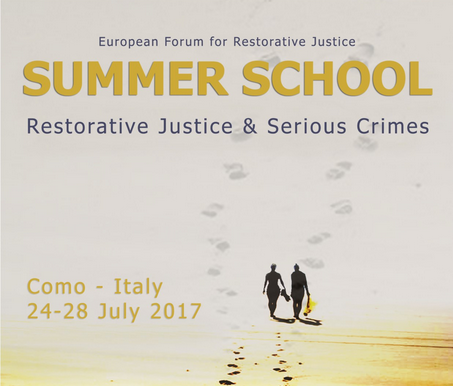 Our friends at the European Forum for Restorative Justice (EFRJ) are organizing their seventh biannual summer school July 24-28, 2017 at the monastery of St. Abbondio in Como, Italy, in partnership with the University of Insubria. This year's theme is "Restorative justice in serious crime: Good quality standards and effective services." The topic has been chosen for its alignment with the EFRJ's agenda in the coming years to ensure that every person in Europe has a right to access restorative justice services in any criminal case at any stage of the criminal process.
The Summer School 2017 will provide a safe and inspiring space for participants to gain knowledge and practice advanced skills to benefit victims and offenders. Events include presentations and practical exercises on the use of restorative justice in cases of homicide, sexual abuse, political crime and offenders with mental disabilities.
The early bird registration fee closes April 30. The whole training will be held in English (with informal translation provided in Italian/French/Spanish). The entire program, along with biographies of the presenters, can be found on the EFRJ website.