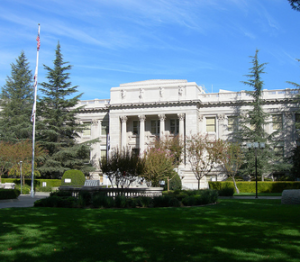 The following is the first few paragraphs of an article by David Greenwald for Vanguard Court Watch of Yolo County, California, titled "DA Puts Forward Innovative "Neighborhood Court" Program Incorporating Principles of Restorative Justice."
---
On Monday the Yolo County District Attorney's office unveiled an innovative new pilot project, modeled after a program that San Francisco District Attorney George Gascon implemented two years ago.
Jeff Reisig unveiled a program, in partnership with the Davis Police Department and the UC Davis Police Department, called the Neighborhood Court, a new adult criminal offender diversion program based on restorative justice. This innovative program will be offered in the city of Davis and on the UC Davis campus, starting in May of 2013.
"Restorative justice is accomplished in Neighborhood Court by involving the victim, the offender and community members in a process focused on the harm to the victim caused by crime and the offender's obligation to repair that harm," a press release stated Monday. "This process empowers those most affected by the crime. Neighborhood Court outcomes, to the extent possible, repair the harm done to the victim, emphasize offender accountability and responsibility while addressing the reasons for the offense. "
The DA is introducing this plan as an alternative to the criminal court. Right now it is a pilot program limited to the city of Davis and only specific types of offenses.
As the DA's office explains in their release, "Rather than charging a case for prosecution, the District Attorney's Office will refer certain misdemeanors and infractions to Neighborhood Court."
"In Neighborhood Court, a panel of trained volunteers from the community hears the case. All hearings are confidential, and participation by the offender is completely voluntary."
"In addition, any victim must also consent to the program for a case to be diverted into Neighborhood Court. If either the victim or the offender do not agree, the matter will be handled in the traditional criminal justice system."
"In Neighborhood Court, cases will be efficiently resolved as participants will have their cases heard and fully completed before they would even appear in criminal court for their arraignment on charges. Resolutions are only reached after a restorative justice based conference between the parties," the DA explains.
"Neighborhood Court has the potential to significantly save both time and money for criminal courts and the agencies that work in them," the DA argues. "Recidivism can be reduced by keeping low-level offenders out of the criminal justice system and keeping convictions off their record. Through the community panel driven process, participants will gain a much greater understanding of the impacts their crimes have had on their victims and the community, making them less likely to reoffend."
The rest of the piece may be read here.