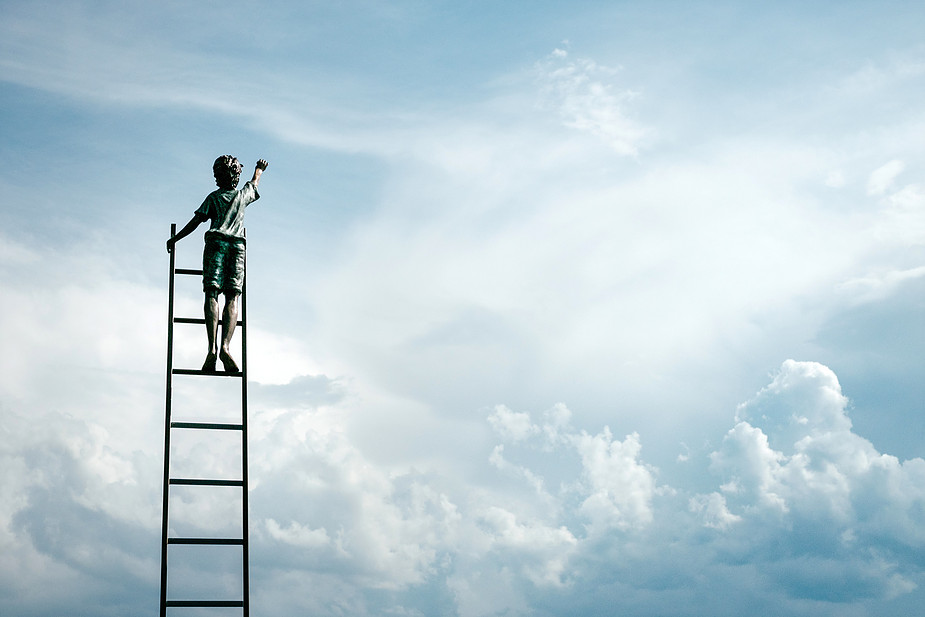 My recent article, Grow in Public: Leading Conflict Principle 6, made the argument that a deliberately developmental culture is only made by cultivating deliberately developmental people.
A deliberately developmental organizational culture persistently pushes team members to the edges of their current competencies. By definition, that is not a place where most people feel comfortable. Fear, insecurity and conflict live in that place. It's a reach into the unknown.
How do you get your team to go there? The first step is to convince them that no one will be asked to journey alone. You'll go together.
Here's one real-life example from my own organization.
Over the last year, we engaged the entire organization (a consortium of organizations with staff and other stakeholders based in the U.S., Canada, Latin America, and Europe) in updating one of the most foundational keystones of our own deliberately developmental culture: our "basic concepts."
These basic concepts have existed in one form or another in our organization for more than 30 years. However, we've experienced a rapid evolution and expansion over the last decade. It was time for a fresh look at our culture. This was a good place to start.
Our basic concepts express, in the clearest way possible, how everyone in the organization is expected to approach relationships — with each other and with those we serve. They govern the formal and informal use of power, provide rules of the road for navigating conflict and make it clear that personal development is an integral part of working with us.
After more than year of in-person and online meetings, feedback gathering and many informal conversations, we developed a new and revised set of basic concepts. They are:
We believe that people are capable of growing and learning in their work and behavior.
We respond to situations WITH people, not TO them, FOR them, or NOT at all.
We separate the deed from the doer by affirming the worth of the individual while disapproving of inappropriate behavior.
People function best in an environment that encourages free expression of emotion — minimizing the negative, maximizing the positive, but allowing people to say what is really on their minds.
We are not expected to have all of the answers. Instead of trying to answer or act without adequate knowledge, we need to ask others for help.
We hold each other accountable by giving and receiving feed­back respectfully.
We act as role models by admitting when we are wrong and being humble.
We help people develop competencies rather than providing the answers for them.
As you can see from this list, these collective commitments are few in number, easy to understand and largely behavioral. They apply equally to everyone and all job roles — from the president, to the board, faculty and instructors, office staff and the newest intern.
Building a shared commitment to these ideas among several hundred staff was a significant undertaking. Effectively integrating them into our daily work lives will require ongoing effort and creativity. Over the next year, all units in the organization will spend valuable meeting and teambuilding time discussing and reinforcing how these commitments inform all that we do.
The basic concepts are also part of our hiring and onboarding processes. They are not optional. When you join the team, you commit to abiding by these ideas and behaviors.
On a very practical level, the basic concepts also help to ensure that our organization is a place that people look forward to showing up to each day.
The foundational belief, and my experience, is that this is all time well spent. Our basic concepts do not make us perfect people or prevent conflict. However, as we hike through the forest of team formation and workplace relationships, they ensure that all of our relational compasses are pointed in the same direction.
Mission statements are great, but it takes time and deep collective reflection to clarify how that mission should be reflected in lived daily behavior. This is one of our creative efforts to provide that clarity.
What would your organization's "basic concepts" look like? What might you learn about each other through the process of engagement? If you're serious about creating a more explicit and deliberate developmental culture, how much time and mental bandwidth are you willing to devote to making the journey into the developmental unknown a success?
---
Read more of Dr. Bailie's posts at his blog, Leading Conflict: How to Fight at Work.