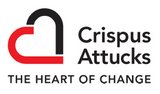 Andrew Shaw, writing in the York Dispatch, reports that "Four York County [Pennsylvania] schools received state grant funding to prevent and reduce incidents of violence."
One of the four schools, Crispus Attucks YouthBuild charter school, "is working with Bethlehem's International Institute for Restorative Practices. The institute will train YouthBuild teachers with its 'Safer, Saner Schools' [sic] program to reduce 'incidents of misbehaviors, expulsions, bullying and student absenteeism,' according to principal Melissa Bupp.
"'When everyone cooperates, everyone is more productive,' Bupp said.
Shaw relates the grant and the need for violence prevention in schools to the recent Sandy Hook school shooting.
He writes:
The funding was announced before news broke of the Sandy Hook Elementary shootings, with some York County schools already implementing programs they'll use the money for.

But the grants to help address student behavior and reduce violence seem especially appropriate now, school officials said.

School violence can happen when someone doesn't feel part of the community or lacks a connection with classmates and teachers, said David DePew, Dover Area School District's director of special education.

In Sandy Hook's case, it wasn't a current student who attacked, but the sentiment of creating a better sense of community is the same, he said.
The article is no longer publicly available at the York Dispatch web site.