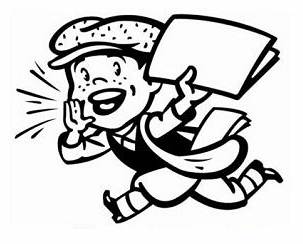 Mike Licht at FlickrCreativeCommons - Attribution LicenseHere's a fascinating suggestion, that journalists who print inaccurate stories that subsequently have a damaging effect on those they write about should be offered restorative justice first.
David Brindle, reporting for the Guardian (UK) writes:
Restorative justice schemes have been pioneered in the criminal justice sector, whereby a convicted offender can be forced to meet their victim and be invited to apologise. The idea has spread to conflict resolution in workplaces, schools and the community.

[Dame Suzi] Leather[, outgoing chair of the Charity Commision,] says complainants should be able to apply for a meeting with journalists found to have published damaging material. "They should have to account, if they can, for what they have written. And if they can't, explain what they are going to do about it to put it right."
Read more at Journalists should 'meet people affected by their inaccurate stories' | Media | guardian.co.uk.