Schools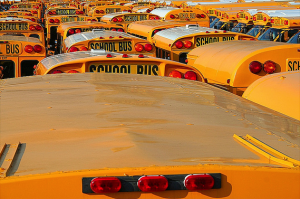 Photo by Rupert Ganzer at Flickr Creative Commons.The National School Climate Center's 18th Summer Institute, "Policy, Practice & Leadership Development," takes place June 25-26, 2015 in New York City. Conference participants are eligible to apply their experience toward IIRP graduate credit in RP 540, instructed by Jonathan Cohen, Ph.D., co-founder & President, National School Climate Center and Adjunct Professor of Psychology and Education at Teachers College, Columbia University. This 540 course is also the online portion of the July 20-21, 2015 IIRP Symposium: Integrating School Climate Reform Efforts.
The Community and Restorative Practices Collaborative will host a conference on restorative practices, May 8, 2015, at Lehman College, CUNY, The Bronx, New York, for educators, students, parents, community organizations and agencies. Download the Call for Presenters.
"Bullying, Teen Aggression and Social Media," a bi-monthly newsletter featuring articles written by a broad range of experts, explores the emergence and dynamics of cyberbullying and other technologies used abusively by teens. Article proposals should be directed to editor This email address is being protected from spambots. You need JavaScript enabled to view it..
The President's Task Force on 21st Century Policing, says "Law enforcement agencies should encourage schools to adopt alternatives to suspensions and expulsions, such as counseling and restorative justice, through a collaborative process that involves students, families, and community members," according to EdWeek.
US News & World Report examines the national trend of schools turning to restorative practices to try and close the "discipline gap".
Report: Chicago Public Schools decrease suspension rates while teacher and student perceptions of school safety improve.
New York Times editorial approves of schools "Backing Away From Zero Tolerance."
A report by Public Health England (UK) recommends whole school approaches for promoting well-being.
Photos by Scott Girard Oregon Middle School literature teacher Amy Vatne-BintliffA Chicago principal says that restorative practices hold students accountable because they have to "reflect on what they did wrong and how they're going to make it right; what they're going to do to fix the problem and their relationships." Also read about how New Haven, Connecticut, schools are implementing a culture of "restoration" instead of punishment and why a Bakersfield, California, school superintendent touts restorative practices at his district's middle school.
A nationally-recognized Oregon, Wisconsin, middle school teacher uses restorative practices to teach racial tolerance.
Justice
A circlekeeper in Chicago makes case for restorative justice: "Change is possible, and it begins by healing and building relationships."
A new report by Criminal Justice Inspection Northern Ireland shows positive results for youth offenders who participate in restorative conferences.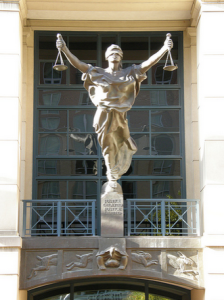 Photo by Dan4th Nicholas at Flickr Creative Commons
In Norfolk and Suffolk, UK, all victims of crime will be given a chance to meet their offenders.
Vermont CoSAs (Circles of Support and Accountability), a restorative process to help sex offenders and other convicts return from prison to their communities (audio). Also, Lisa Bedinger, coordinator of the South Burlington (Vermont) Community Justice Center, speaks about her work on a trip to her hometown in California.
After years of waiting, a young woman meets the drunk driver responsible for killing her father in San Quentin prison.
Harrisonburg, Virginia, police institute restorative justice program for minor crimes.
Belgium is abolishing all prison sentences of less than one year.
IIRP News
On February 27, IIRP President and Founder Ted Wachtel was the main facilitator for Jamaica's 6th annual Restorative Justice Conference. Wachtel says, "I participated in and helped organize the first conference, and the IIRP has been the major training provider for RP in Jamaica, working with community and government." Jamaica has continued to expand its national restorative justice program and announced two new community restorative justice centers will open this year.
IIRP Associate Professor and President-elect John Bailie gave a talk at University of Valley Forge (formerly Valley Forge Christian College) in Phoenixville, Pennsylvania. Speaking as part of the school's "Cop Talk" series, Bailie discussed how restorative justice is being used around the world, as well the relationship of restorative justice to both restorative practices and to Christian theology and practice.
IIRP Lecturer Elizabeth Smull co-presented two breakout sessions on restorative practices – "Creating a Restorative School Culture" and "Implementing a Culture of Care, Evidence-based Outcomes" – at the National Association of Secondary School Principals Ignite 15 Conference in San Diego, California, on February 20-21. Smull co-presented with with Aurora, Colorado, William C. Hinkley High School Principal Matthew Willis.
Artist Si Lewen, who donated his body of work to support the IIRP's mission of "restoring connections in a disconnected world," is featured in B'nai B'rith International Magazine.
Read past editions of the restorative practices news roundup.