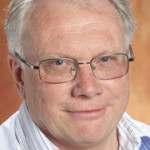 In this piece, "Less Prison, better prevention of crime," Australian criminologist John Braithwaite argues that the evidence shows in so many areas that restorative rather than punitive responses, and also evidence-based responses to preventing crime, provide a better return on government investment by reducing crime and serving the needs of victims.
Braithwaite discusses prisons, policing, restorative justice, remorse, forgiveness, anti-bullying programs, fraudulent shifting of corporate profits to off shore tax havens and the US housing crisis in this terse and powerful article. Read it here.
John Braithwaite is an Australian Research Council Federation Fellow and Founder of RegNet (the Regulatory Institutions Network) at the Australian National University. He is embarking on a 20-year comparative project called 'Peacebuilding Compared', with Hilary Charlesworth, Valerie Braithwaite and Kate Macfarlane. He is also an honorary trustee of IIRP.