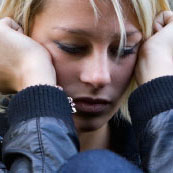 A recent piece in EdWeek by Sarah Sparks discusses brain research that demonstrates the devastating long-term effects of childhood adversity.
The IIRP is offering professional development to deal with this issue, in events titled "Restorative Responses to Grief, Trauma and Adversity." Upcoming locations include the Denver area, New York City and Bethlehem, Pennsylvania.
Here are some selections from that article:
While educators and psychologists have said for decades that the effects of poverty interfere with students' academic achievement, new evidence from cognitive and neuroscience is showing exactly how adversity in childhood damages students' long-term learning and health.

. . .

The same brain flexibility, called plasticity, that makes children open to learning in their early years also makes them particularly vulnerable to damage from the toxic stressors that often accompany poverty: high mobility and homelessness; hunger and food instability; parents who are in jail or absent; domestic violence; drug abuse; and other problems, according to Pat Levitt, a developmental neuroscientist at the University of Southern California and the director of the neuroscience graduate program at the Keck School of Medicine in Los Angeles. Both Mr. Levitt and Dr. Shonkoff are part of the National Scientific Council on the Developing Child, which is studying the effects of environment on children's health and cognitive development.

Good experiences, like nurturing parents and rich early-child-care environments, help build and reinforce neural connections in areas such as language development and self-control, while adversity weakens those connections.

Over time, the connections, good or bad, stabilize, "and you can't go back and rewire; you have to adapt," Dr. Shonkoff said. "If you've built on strong foundations, that's good, and if you have weak foundations, the brain has to work harder, and it costs more to the brain and society."

. . .

While federal and state education programs typically focus on academic remediation and nutrition for disadvantaged students, "for some kids, no matter how well you do that, it's not enough, because the amount of adversity in their lives overwhelms," said Dr. Jack P. Shonkoff, the director of Harvard University's Center on the Developing Child, in Cambridge, Mass.

Researchers . . . are starting to explore new interventions, both medical and cognitive, that might protect children's developing brains from damage caused by stress and improve their ability to cope.

So far, there are no classroom-ready techniques beyond developing supportive relationships between teachers and parents and their children, Mr. [Pat] Levitt [of USC] said.
The last sentence here suggests developing supportive relationships, which is one of the important effects of restorative practices, as an important way to fortify youth in a preventive way to cope with stress, trauma and adversity.
Read the full article and view three accompanying videos here.