During the past year, two new Assistant Professors, Dr. Craig Adamson and Dr. John Bailie, have both been named to the IIRP faculty.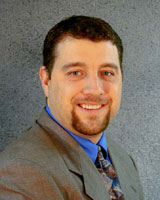 Since 1995, Craig Adamson has worked in IIRP's model programs, Community Service Foundation and Buxmont Academy (CSF Buxmont) in both counseling and administrative positions. Craig continues to serve as Executive Director of these organizations, whose services include day treatment/alternative education, in-home and community-based counseling, foster care and conferencing programs for at-risk youth and their families in eastern Pennsylvania. Craig's dedication to introducing restorative programming in community-based settings, empowering families, keeping youth connected to their families and providing quality restorative services to families and youth is central to his work at CSF Buxmont.
In addition to his experience and knowledge in administration and providing direct services to youth, Craig is also developing new online courses for the IIRP graduate school and bringing in leading edge thinkers from around the world. This spring he taught a course titled "Restorative Justice: Global Perspectives,"and this summer he will be teaching "Restorative Justice in Communities."
Craig has taken leadership to introduce "Aggression Replacement Training" to IIRP's event offerings next autumn. ART is an evidenced-based practice Craig has utilized with youth at CSF Buxmont. Craig said, "I am excited to be partnering with Aggression Replacement Training, since Aggression Replacement Training is a naturally restorative practice. Plus, we are working to integrate Aggression Replacement Training into our graduate school curriculum as a new elective."
Craig's interests include the influences of restorative practices in justice, education, counseling and adult learning. Craig is a Certified Alcohol and Drug Counselor. He earned a Master of Restorative Practices and Youth Counseling from the IIRP in 2008 and a Ph.D. in Education from Lesley University in 2012.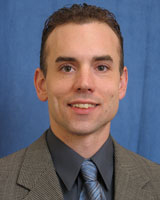 John Bailie directs the IIRP Continuing Education programs in the U.S. and abroad. With the IIRP's SaferSanerSchools program, he has brought restorative practices to hundreds of schools, including those in at-risk areas of New York City, Philadelphia and Baltimore. John is a frequent presenter at international conferences and events and appears in several documentaries on restorative practices. His professional development work includes work with with juvenile probation and children and youth agencies, as well as faith communities. John is an experienced restorative conference facilitator in adult and juvenile cases, including those involving felony-level offenses. John spent many years as a counselor for troubled and at-risk youth at a CSF Buxmont day treatment/alternative school operating entirely according to restorative practices.
John is working to develop a course on restorative practices and community collaboration, which would look at authority models in community and issues around how to create and sustain grassroots efforts for change.
Having done graduate-level work in theological studies, John is well versed in the connection between restorative practices and faith. He received a Master of Restorative Practices and Youth Counseling from the IIRP in 2008 and a Ph.D. in Education from Lesley University in 2012.
John particularly enjoys teaching the RP 525, Restorative Practices in Action, a beginning level course available to matriculated and non-matriculated students with Basic Restorative Practices (RP 500) as its only prerequisite. "One of the most exciting aspects of teaching RP 525," John said, "is having the opportunity to help passionate restorative practitioners make direct and immediate change in the world."
For more information about IIRP's graduate education program, click here.