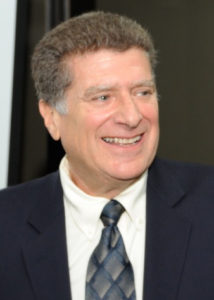 Ted Wachtel, founder of the International Institute for Restorative Practices (IIRP) Graduate School, who stepped down as IIRP president last summer, has launched a new website, Building a New Reality, as a platform for sharing his ideas about the implications of restorative practices in the areas of politics, governance and economics.
Wachtel says, "I'm doing a new video and text blog about restorative in some new areas that haven't been discussed so much – restorative implications for politics and economics. I'm really interested in how to build a new reality in those areas. What I want to do is talk about things that are proposed, underway and longstanding that represent new possibilities."
Wachtel will discuss ideas for revamping democracy to make it more responsive to the people rather than special interests. He also believes that people can reclaim some of the roles that have over time been ceded to government.
Wachtel says, "I'm excited about this new blog coming out. I'm hoping to reengage with a lot of old friends and have a conversation that is particularly important to boomers. We all have grandchildren and we're worried about the future for them. We can invest our hard-earned retirement into worthwhile entities and make organizations more responsible and responsive in how they're working."
Wachtel also continues to work with the IIRP on several projects. He is helping IIRP Europe to form partnerships to advance restorative practices in a number of countries, including the UK, Hungary, Belgium, the Netherlands and Romania.
In Belgium, for instance, IIRP Europe is working with local partners to develop a randomized controlled study in schools that could eventually become a multi-country model. As in the U.S. Department of Justice funded RAND study in Pittsburgh Public Schools, which is looking at the impact of whole-school restorative practices implementation on school climate and discipline disparities, Wachtel thinks a similar model in Antwerp and Brussels, supported by European entities, could help address radicalization of Muslim youth by engaging them in school.
"It's about building a sense of belonging," he says. "It's about not casting out kids from school but bringing them in and having them feel good about the school community."
Community projects are also in the works. For instance, in Cluj, Romania, IIRP Europe is supporting groups working with Roma who have been relegated to living on a former landfill.
In the U.S., Wachtel is also supporting the IIRP's work with a grassroots effort in Philadelphia. The project involves trying to build restorative zones around schools with the active involvement of parents and other community members, as well as teachers and students who are working restoratively within the schools.
He concludes: "I think the restorative revolution will occur when it moves beyond the boundary of justice and education to be perceived as a way of life, a new way of looking at democracy that gives people a real say day-to-day. It's all about people having more voice and choice in exchange for taking more responsibility."
Visit Building a New Reality.