College and high school students showed up to make their voices heard at a conference on restorative practices for New York City schools, in the Bronx, NY. Why? The students are hungry for learning. Mostly from disadvantaged backgrounds, they see their education as a way to liberty and freedom.
The college students were invited to "Transformative Practices & Restorative Justice Conference: A Celebration and Call to Action," by their education professor at Lehman College, City University of New York (CUNY), David Fletcher, Ed.D. Together with 250 educators, school administrators and community representatives, Fletcher is building a community to implement restorative practices in NYC schools.
Fletcher is developing a restorative practices teacher preparation program at Lehman and in his community. His students interview high school pupils to hear their stories, and the response has been extremely positive. "Seventy-five percent of students feel they're not valued by adults or their community and not taught how to resolve conflict: two huge gaps," says Fletcher. "But when a young person has a chance to speak and be listened to, it's magic."
"My students challenge, inspire and motivate me," exults Fletcher. "They demand I support them in their goals." They come from a culture of standardized testing, he says, but his courses provide "in-depth thinking, writing, research, learning how to question, interview people, work together and build restorative practices."
Fletcher's students are hungry to learn, first, because they want to keep youth out of the criminal justice system and prevent suspensions. Second, they want to be known as people who contribute to the wellbeing of their community. "All of my students are from the Bronx, and they're not going to leave. They're committed to their community."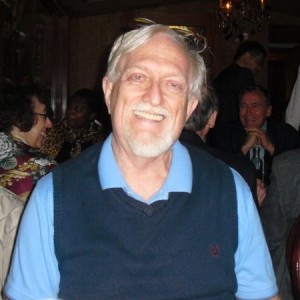 David Fletcher, Ed.D., is a master's degree student at the International Institute for Restorative Practices (IIRP) Graduate School. What he's learning is shaping his approach to teacher education. "The IIRP gives me depth of understanding I haven't found elsewhere," he says. He considers the international connections he's gaining another plus. "Other organizations can't offer that." This focus on building community and positive peer culture is nearly unheard of in college education programs and teacher education journals, says Fletcher. The topics are more common in elementary school education, but "once you get to middle school and high school, you hear 'that's a school counselor's problem.'" But he feels these issues are crucial, not just for classroom management, but also to enhance learning. "In how many classrooms are students afraid to ask questions, afraid people will laugh at them?" he asks. "It takes a risk to learn."
"We didn't plan for kids to be at the conference, but they came," says Fletcher. Students from NYC schools participated in circles and a large closing Open Space Forum, sharing their ideas about how to incorporate restorative practices into their schools. "Everyone was so glad they were there, and that they want to be trained. It was an unexpected gift."
Bringing humanity into education
Teachers Unite, an independent, member-led organization of 40-plus fulltime NYC public school educators, attended the conference and is providing support for teachers organizing in their schools. "Two of our members will assign themselves to a school to implement restorative practices, creating a plan and a multi-stakeholder action team," explains Teachers Unite Campaign Coordinator Anna Bean. "First, they think through the school's challenges, needs and strengths with a team of teachers, asking, 'What are you doing to build community and respond to incidents that arise?'"
Teachers Unite also holds workshops for educators to share skills and strategies, troubleshoot and build relationships and arranges exchanges between schools citywide, "giving a people a community so they don't feel isolated," says Bean.
Nilda De los Santos, a Teachers Unite member, co-presented with Bean at the conference. A special education teacher at Bronx Lab School, a Title I high school, De los Santos created a "visionary team" of stakeholders: the principal, assistant principal, dean of students, social worker and two teachers to develop a plan for the school year. Concentrating on community-building circles, De los Santos has fostered relationships and been able to resolve conflicts in circles. The team also developed an online newsletter with progress reports and restorative practices resources. According to De los Santos, "When we use restorative practices to reach a resolution, it sticks."
"With restorative practices, you bring the humanity into education," asserts De los Santos. "By law, students have to attend school, and they need to hit their marks, but those things don't make a humane experience. When students don't value their education, when they act out and don't go to class, we need to build mutual respect and trust."
Restorative practices is catching on with other NYC groups, including the NY Coalition of Radical Educators (NYCORE), which is concerned with social justice, standardized testing and Common Core, and Community Connections for Youth (CCFY), which works with youth transitioning out of incarceration. Awareness of the practices is also growing among social workers, Legal Aid lawyers and assistant district attorneys.
Sponsors of "Transformative Practices & Restorative Justice Conference: A Celebration and Call to Action," included Lehman College, Dignity in Schools-NY, Teachers Unite, Morningside Meeting of the Society of Friends and the Fund for Public Advocacy.
---
Lehman College will sponsor a Basic Restorative Practices event, October 5-8, 2015, in Bronx, NY.