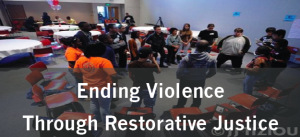 In Philadelphia, The Campaign for Nonviolent Schools, a citywide, youth-led campaign, is planning an afternoon event titled Ending Violence Through Schools. Workshops include Implementing Restorative Practices, Interrupting Bias Violence, Creating Nonviolent Schools and Ending the School to Prison Pipeline.
The event takes place on Martin Luther King Day, Monday, January 16th, from 1 to 4pm, at Arch St. Methodist Church, 55 N. Broad St, Philadelphia. Pre-register for the event here: www.endingviolence.eventbrite.com
Download a full-page flier here.