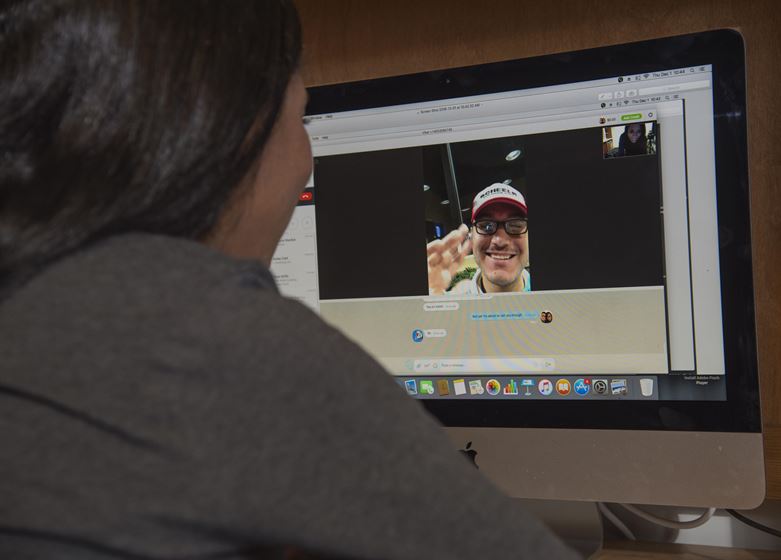 U.S. Air Force photo by Airman 1st Class Sadie Colbert
As the COVID-19 crisis deepens across the country and around the world, most of us are settling into a life characterized by physical distancing and sheltering in place. The IIRP has been receiving numerous inquiries and requests about how restorative practices can be applied to help. Overall, we know that people are the experts in their own communities; in fact, we look forward to people sharing their experiences so we can all learn. (Our social media platforms are already available as a place to share, and we are currently developing other meaningful options.) However, we would like to share some principles derived from restorative practices that might help us frame appropriate responses in our families and work, and with our friends and community.
While the coronavirus is a medical issue, a large part of what we are experiencing is a social crisis. Therefore, the relevance of consciously being relational becomes even more important. As many restorative practitioners understand, restorative thinking and practice isn't just reserved for the workplace. We take restorative practices wherever we go. Now that so many of us are confined closely with our nuclear families, we can really focus on how to interact with our loved ones using a restorative lens, as we navigate this crisis together.
Keeping the social discipline window in mind can help. We need to continue to engage WITH people – including those we work with and our community, even if we are all working in isolation. During times of stress, we may be more inclined to default to other quadrants of the social discipline window, doing things TO or FOR people, or even withdrawing to the NOT box. We need to be aware when that is happening and make a conscious decision to step back in the WITH box as much as possible.
There are many ways to connect – in person with our families at home, but also using email, phone, texts, video calling, conference calls and social media. Circles can happen virtually, and we have already been hearing about teachers using circles online with students in Google Hangouts or Zoom meetings. These can be sequential or non-sequential, even fishbowl format, just like when people meet in person. Ultimately, it's about creating opportunities to speak and listen to one another in an atmosphere of safety, decorum and equality.
As always, it is important to ask good questions, whether one-on-one or in group settings. The questions we choose often demonstrate our willingness to hear what others are thinking, feeling and experiencing. Remember when doing so that you are following the affect theory blueprint for community – by allowing the free expression of affect while attempting to maximize the positive and minimize, without inhibiting, the negative. When we share in each other's expression of affect, we support one another to strengthen communal bonds.
Finally, from a leadership standpoint, let's remember how important fair process will be in these anxious times, especially when people are working remotely and may not be able to communicate as directly and easily. As a leader, you have a responsibility to help employees manage the greater levels of stress they may be feeling. Plus, remember that you may have access to a wider range of information than they do. Be sure to engage with people and get their input on decisions, and share information widely and often. When you do make decisions, be sure to spell everything out so that your expectations are clear. And always provide an explanation: Remember, people will tend to respect your decisions and consider them fair when they understand why a decision was made a certain way.
Obviously, we are all adapting rapidly to circumstances that change daily. Stress levels are high. We may be making quick decisions, and we are going to make mistakes. As a leader, it is really important to be humble and be able to admit mistakes. You may say, "I may not be at my best, but I'm going to stay reflective about it." Ask people for feedback and be willing to reflect humbly on what they tell you.
Naturally, this is only the beginning of the conversation; it is not possible to cover everything in a short blog post. But we believe it is worth sharing these ideas and trust that restorative practices will prove useful for developing resilient responses in these trying times.
---
Gina Baral Abrams, DrPH, EdM, LSW, MCHES®, is Director of Research and Program Evaluation and Assistant Professor at the IIRP Graduate School. Her background is in community health. Joshua Wachtel is the IIRP's Communications Specialist and earned a Master of Science in Restorative Practices from the IIRP in 2015.