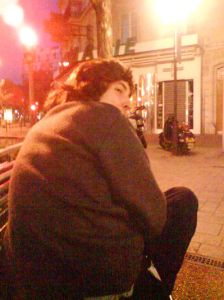 photo by AlecSchueler at Flickr Creative CommonsAn article from the Irish Times discusses the use of restorative justice as one solution to making an impact in terms of dealing with anti-social behavior, and criticizes the use of prisons and the negative impact they can have on offenders.
The lord mayor [of Dublin, Ireland said] there must be "consequences" for how anti-social behaviour affected the quality of life of communities.
"Prison can result in significant deterioration of behaviour resulting in worse outcomes for our communities," he said.
He said his commission proposed alternatives to prison, including restorative justice, and on-the-spot fines as a deterrent.

Mr Montague said restorative justice was a "valuable tool" in dealing with anti-social behaviour and its use should be rolled out throughout Dublin.

"It forces offenders to face up to the impact of their actions and make amends for their behaviour," he said.
The article ends by quoting Mark Finnis of Hull Centre for Restorative Practice, an IIRP affiliate, pointing out, "As part of this ambition [of Hull, UK to become a restorative city], we are seeing many positive outcomes including antisocial behaviour down by over 50 per cent," Mr Finnis said.