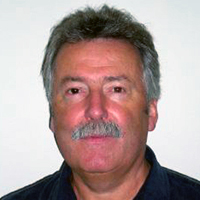 2016 was a watershed year for world politics, says Tim Chapman, a member of the board of the European Forum for Restorative Justice, a teacher for the Master in Restorative Practices at Ulster University (Northern Ireland) and a featured presenter at the upcoming IIRP Europe conference. Between the U.K.'s Brexit vote, the election of Donald Trump in the U.S., as well as the threat of terrorism and the international refugee crisis, Chapman believes this is a critical moment for society. He will invite attendees at the IIRP Europe conference, Conflict in Europe: Meeting the Challenge, in Dublin, May 9-10, 2017, to reflect critically on their own values, principles and practice, and ask themselves if they are truly meeting the needs of the moment.
"I want participants to look at these world developments as a way of examining ourselves as a restorative community," says Chapman. In his primary session, "False Assumptions?: Rethinking Restorative Practices in the Wake of 2016," Chapman will begin by asking participants to reflect on the rise of the populist right in the U.K. and the U.S. "What do they see in society that we might be missing?" he asks.
Rather than exploring the realm of global politics, however, Chapman wants to challenge participants to examine how their practices align with their values and principles. One of his touchstones for this work is Norwegian criminologist Nils Christie's groundbreaking work, "Conflicts as Property" (1977), which criticized the state for its use of courts and corrections to distance people from the right to resolve and heal their own conflicts. He will ask participants to ponder, "To what extent do you think the parties you work with are really in control and owning their conflicts and harm, and generating their own solutions? And to what extent are we still taking power from ordinary people as representatives of a liberal, elite, well-educated middle class working within liberal professions?"
Chapman will also co-facilitate a session with Olivia Barnes, Ph.D., and Fernanda Fonseca Rosenblatt, Ph.D., "The Recurring Shortcomings Experienced in the Practical Application of Restorative Justice in the U.K.," which will consider two research studies, both pointing to problems in the implementation of restorative conferencing.
Chapman says his role in this session is simply to make a connection between two papers that pointed to limitations in "a practice, restorative conferencing, that I've always held in high esteem." A restorative conference is a formal process that brings together offenders, victims and their respective communities of care to discuss the harm that has been caused and seek resolution. The studies in Northern Ireland and the U.K., respectively, showed a "drift in the practice away from some of the core values of restorative justice. This was a response to managerial pressure to do things quicker and cheaper."
Following a brief summary of the research and findings, participants will be invited to reflect on whether they have observed such issues in their own experience and talk about ways to address them.
"This is sort of related to the bigger issue I'm raising in the other session," he adds. "When you are trying to be efficient, can you end up leaving ordinary people out?"
Chapman concludes, "Society is at some sort of crossroads. We can just criticize the likes of Trump and our politicians in Europe, but that's not a very restorative standpoint to take. We need to look at what's going on, using our restorative lenses. If we don't like the conservative response to these problems, then what's the response? In terms of our practice — working in schools, justice, social services — how can we, through our restorative principles, values and philosophy, try to create a more civil society?"
See all the sessions at the IIRP Europe conference by visiting our new event app.
Early registration for the IIRP Europe conference ends March 28.