Henry's Story - Facing the Music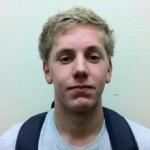 Photo from RJC
As I waited for Rachel to arrive I was absolutely terrified. I knew what would happen but it was terrifying doing it – actually facing her. She was the one I stole from. It went right to my guts. I knew then that this just wasn't me – I had to change. I think back on that day and it gives me the attitude that I need to never go back to how I was before.
At 14 I moved schools and it was soon after that when a friendpressured me into trying ketamin for the first time. It became my addiction. I left school with 1 GCSE. I left my family to live with a friend in a caravan. I thought I was alright because I was next to my drugs, I could get them easily and that was what I cared about.
Eventually I ran out of money. I started to go out at night, breaking into cars and sheds, stealing anything I could sell.
I hung around with a guy called Michael*. Michael had a learning disability and I could convince him to do anything I wanted him to. One night I didn't have anywhere to stay so I convinced Michael to let me stay at his mum's house. The next morning whilst Michael was in the shower I started looking through his mum's things. I found a ring and a Rolex watch, which I stole. I made Michael drive me away, hiding his mum's things under my jumper.
Her things equalled money, money equalled drugs. When I was using, it shut me off from the world and everyone in it. I had no emotions, no feelings. To me, even that wasn't personal. I sold the watch and ring to a dealer for drugs.
Facing the music
I got caught a couple of weeks later. ...
Click here to read the rest at the Restorative Justice Council.
*Michael and Rachel's names have been changed.