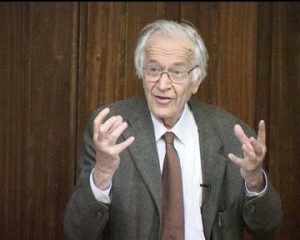 IIRP President Ted Wachtel phoned in last night (very late) to report on the conference he's attending in Helsinki, Finland. He said:
Today I attended the first day of the European Forum for Restorative Justice Conference that's being held in Helsinki, Finland. It was nice to hear Nils Christie give a plenary speech. Nils Christie is now an 84-year-old emeritus professor from Norway whose famous article, "Conflict As Property," defined the whole idea that governments and courts and lawyers steal our conflicts, and that we should have a right and an opportunity to resolve our own conflicts.

He was very good. He talked about the shootings of children that occurred last summer on an island in Norway at a labor party camp and the bombing in Oslo. And he talked about how Norway seems to have become increasingly restorative. The response of the public, instead of for vengeance was one of acknowledgement of harm, of caring for the people whose children were victims and for those who managed to survive.

[Christie] described that the way the courtroom was run actually allowed the offender, however unreasonable he was, to be heard, and also for victims to speak about their feelings even though the offender clearly wasn't able to hear what other people had to say.
Today Wachtel will be presenting at the conference today on the subject of restorative practices in school settings. If anyone has more news to share about this conference – the 7th Biennial Conference of the European Forum for Restorative Justice on the theme "Connecting People: Victims, Offenders and Communities in Restorative Justice" – please feel free to share it in the comments section or email me directly.