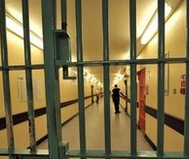 This short piece from the BBC (British Broadcasting Corporation) does a particular good job of explaining the restorative justice conference process, and the need for both victim and offender to agree to a meeting.
The restorative justice scheme means people who have admitted their crimes are allowed to meet their victims, or make amends by doing some sort of remedial work.

"Firstly it's the victim that's approached," added Insp Davies, who leads the force's restorative justice scheme.

"If it's in the interest of the victim, and the victim wants it, we would then discuss that with the offender.

"If both the offender and the victim [want restorative justice] - and the offence was appropriate - then it needs to be authorised by a police inspector before the officer then carries out that act."
Also included in the article are some interesting statistics. The police force used RJ for 1,800 violent crimes in the past year and a total of 5,000 crimes altogether. They also report 92.5% victim satisfaction for RJ in those violent cases.
The entire article, "Restorative justice sees violent offenders avoid court," can be found here.