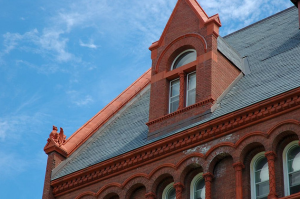 Photo by Tim Plante - from Flickr Creative CommonsTo conclude the series this week of posts about Building Campus Community, IIRP's newest project dealing with applying Restorative Practices in residential life departments at colleges and universities, I'll conclude with a short passage from Chapter 5, Responsive Restorative Circles, from the new book.
For more information about this project, visit the Building Campus Community web site. Note, too, that there will be webinars on this topic offered on February 23, March 19 and April 3.
Punishment vs. Engagement
While many residential life departments today state that their mission is to build community on campus, when it actually comes time to confront problem behaviors, campuses often resort to punitive measures. This excludes and stigmatizes community members rather than bringing them together with their peers to find community solutions to what are ultimately community problems.
Restorative practices offers a model for putting the ideal of communal problem solving into practice. An associate director of residential life on a campus that began implementing proactive community circles by having all RAs on campus trained in restorative practices commented:
In the past when incidents happened in the halls we mostly focused on the incident, then on the person, and then on correcting that behavior. We haven't really ever had a way to engage the voices of people who were impacted. ... We also haven't had a really formalized vehicle to hear from the person responsible for the action regarding what was going on for them. We've always had a system where we really plow through the incident, get to the person, punish the person, move on to the next thing.

Restorative practices has allowed us to engage community members about the impact of incidents on them. This has helped communities really strengthen their bonds. Residents are able to say to each other, "I really didn't like when you did that," or, "I can't believe you goofed off and hit the sprinkler head and flooded my room." We haven't ever had a way for students to voice that, unless they see each other in the hallway or interacted in the bathroom.

But students don't necessarily take those opportunities one-on-one to say what they're feeling, particularly if they perceive it as a conflict. The way the circles are structured allows residents the opportunity to feel safe and welcome to say what they want to say, and it's received in a way that's pretty nonthreatening. It gives the person who needs to hear the message an opportunity to hear it in a safe environment, but it also allows the person who has something to say, which they might find difficult to say or conflictual, to be able to say it. That has been one of the best parts about restorative practices for us.