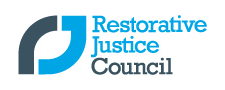 The Restorative Justice Council is hosting a one-day conference on March 29, 2012 in London on the topic "Making restorative practice accessible to all through meeting individual needs".
The conference notice states:
"Restorative practice has been shown to meet the needs of victims and reduce re-offending in criminal justice; and to improve attendance and reduce exclusions and bullying in schools. Good practice means making sure these processes are open to everyone in our communities. How do we address some of the potential barriers to participation – ensuring through good practice that restorative processes are open to all?
"This conference is suitable for anyone delivering restorative practice/restorative justice in schools, care homes, local authorities, police, prisons, probation, youth offending teams, workplaces and community based agencies.
"We are delighted to welcome to this conference our keynote speaker, Dr Brian Steels, visiting lecturer at the Crime Research Centre at the University of Western Australia, Research Fellow at Curtin University's Centre for Aboriginal Studies, and an international expert on restorative practice. Dr Steels is also Director of the Asia Pacific Forum for Restorative Justice, and leads the Institute for Restorative Justice and Penal Reform, Australia. He is a facilitator and trainer of RJ Practices, experienced in facilitating various culturally appropriate restorative processes from small conferences to large healing circles."
Read about other practitioners and register for the conference here.