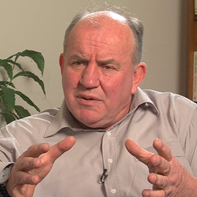 Terry O'Connell, director of Real Justice Australia, a division of the International Institute for Restorative Practices (IIRP), is a retired 30-year veteran with the New South Wales Police Service, and well known as the "cop from Wagga Wagga" who developed what is now the IIRP's Real Justice restorative conference model.
IIRP president Ted Wachtel first heard O'Connell speak in 1994 in Pennsylvania, and was so taken with O'Connell's work adapting the New Zealand model of family group conferencing that he founded Real Justice, now the IIRP's restorative justice program.
The IIRP has promoted the use of O'Connell's restorative conference process based on his "restorative questions," which foster empathy and shared understanding among offenders, victims and their respective friends and family members.
Since retiring from the police service, O'Connell has headed up the IIRP's office in Australia. While he has been a major influence in spreading restorative justice throughout the world, in recent years he has been especially effective in bringing restorative practices to schools.
Terry was awarded an honorary doctorate by Australian Catholic University at its October 2008 graduation ceremony.
The video project, entitled "What Makes a Man a Man in Contemporary Australia," is a "virtual" mentoring project and multi-media resource developed around a collection of "life lessons and reflections" of well-known Australian male public figures. These respected men come from a variety of professional, sporting and social contexts, including well-known media personalities, and men from Indigenous and culturally diverse communities.
These "virtual mentors" could in part serve as role-models to men who may be struggling through adversity, unsure of how to get 'back on track', or lacking a sense of purpose or direction. Others may simply be curious about the lives of successful contemporary older and younger men, known to them through the media.
The DVD will premiere Thursday, March 21, 2013, at Junee Prison, near Wagga Wagga, Australia.
Watch a preview of Terry's video here.