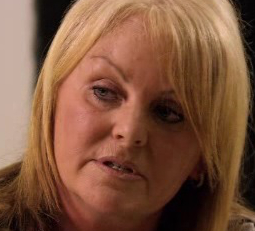 The UK Restorative Justice Council (RJC) featured the following news in a recent email:
In 2009, Clare Topcu and her nine year old son were the victims of a robbery, which had a devastating effect on their lives.
Two men broke into their house while they slept, and Clare was knocked unconscious. She came round to find herself bound with packing tape, and her son being held at knife-point. When Clare's husband returned home, the burglars fled with £9,000, leaving Clare and her son terrified and badly beaten.
Visinel Andrei, a Romanian traveller, was later caught and sentenced to six years in prison, followed by deportation. He agreed to participate in a restorative justice conference, but as the date approached, Clare's feelings of anger towards him escalated: "I wanted to kill him. I wanted to go in there and hurt him, like he'd hurt my son."
However, the meeting had an unexpected effect on Clare: "The longer I sat there and looked at him, [I realised] he wasn't worth it." Clare believes that the conference also had a significant effect on Andrei, who subsequently named other members of his gang. For Clare, it was a turning point: "To sit in that room, and to be heard, made me feel one hundred percent better."
Clare will join national and international keynote speakers at IIRP UK & Ireland's Summer Conference in Salford on 20th June 2013.
A video of Clare from 2011 can be found here: BBC News - Panorama - Victim who met attacker: 'I wanted to kill him'.