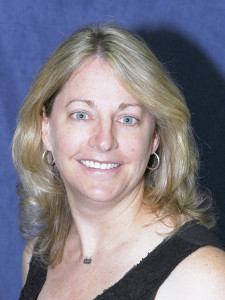 Dr. Carol Thomas, IIRP Assistant ProfessorIIRP Assistant Professor Dr. Carol Thomas recently had an article published in The Prevention Researcher entitled "Supporting the Grieving Adolescent: An Interview with a 21st Century Perspective." Thomas introduced the interview by writing:
As individuals enter adolescence, they are confronted with a plethora of changes that occur all at once. Not only are they undergoing significant physical, emotional, and cognitive changes; they also grapple with developing a sense of independence and autonomy, struggle with the pressures of social acceptance and peer relationships, and are adjusting to sexually maturing bodies and accompanying feelings. Experiencing the death of a loved one during this already challenging time of life may leave adolescents confused, angry, or depressed.

As a former school counselor working in a public high school as well as a therapist currently in private practice specializing in work with adolescents, I have always been interested in learning how to best provide support to grieving teens. I owe thanks to Wendy Littner Thomson, the Bereavement Coordinator and Counselor at St. Lukes's Hospice in Bethlehem, Pennsylvania for shedding light on the unique needs of adolescents who are grieving. In her work at hospice, Ms. Littner Thomson develops programs to holistically address the grief and bereavement needs of people facing significant life changes brought about by a death. The following interview is meant to provide information for adults who work with grieving adolescents. Readers will gain insight into the mourning process and will be better positioned to effectively help struggling adolescents understand their own grief.
Dr. Thomas said, "As a counselor, during the interventions we utilize with anyone who is grieving, not just adolescents, the process is restorative in nature. It's not a formula or map for working through the grief process. It is client-centered, where we're working around the client's needs."
The interviewee, Wendy Littner Thomson, is someone Thomas supervised while she was working on her counseling license specializing in grief and bereavement. Thomas said that to create the final article, the two began with a two hour long discussion about the topic of grief in general, and more specifically about working with adolescents who are grieving. Thomas and Thomson then batted the article back and forth to achieve the resulting "interview" with lots of good food for thought.
You can read the entire Prevention Researcher article here by clicking on the "Preview" button.